search
Global notice
COVID-19 Important notice
Event Date14 September 02:00 PM CEST | Live auction 19434
A Parisian pied-à-terre curated by Hubert de Givenchy
Sale Overview
On 14 September we are pleased to offer at auction the contents of a Parisian pied-à-terre formerly owned by a major international collector, and for which both the interior design and the furnishings were purchased under the guidance of Hubert de Givenchy.
Hubert de Givenchy's signature was to successfully marry up the 18th and 20th centuries, reflecting a fine taste and the French elegance.
Amongst the classical furniture, two elegant bureaux forming pendants stand out, of which one dates from the Louis XVI period and is stamped Philippe-Claude Montigny, along with six Louis XVI fauteuils by Louis Delanois and numerous pieces from the decorative arts including mirrors, candelabras and clocks.
Further highlights of the collection include important pieces by renown sculptors couple François-Xavier and Claude Lalanne. Plant-inspired pieces by Claude include a chandelier with butterflies or a small choupatte ('walking cabbage') porcelain piece. François-Xavier's singularity is illustrated with animal-based items (Singe attentif; Singe allumé), and an Agneau sculpture from the iconic Nouveaux moutons series.
Le 14 septembre prochain nous sommes heureux de présenter en vente le contenu d'un pied-à-terre parisien d'un grand collectionneur international qui fut conseillé par Hubert de Givenchy tant pour l'architecture intérieure que pour le choix des pièces d'exception qui le meublaient.
Le mariage si réussi des XVIIIe siècle et XXe siècles reflète la signature d'Hubert de Givenchy, synonyme du grand goût et de l'élégance à la française.
Le mobilier classique se distingue par deux élégants bureaux formant paire dont l'un d'époque Louis XVI est estampillé par Philippe-Claude Montigny ; mais également par six très beaux fauteuils à châssis d'époque Louis XVI de Louis Delanois ; et par de nombreux objets d'art tels des miroirs, candélabres ou pendules
Plusieurs pièces majeures de François-Xavier et Claude Lalanne viennent enrichir cette collection. De Claude Lalanne, un lustre unique à la structure végétale sur lequel viennent se poser délicatement des papillons, une autre pièce unique avec un choupatte petit modèle ; de François-Xavier Lalanne un Singe attentif et un Singe allumé sans oublier un doux agneau de la de la série iconique des Nouveaux moutons.
Brought to you by
Lionel Gosset
Head of Sale
How to find us
Launchpad
Related articles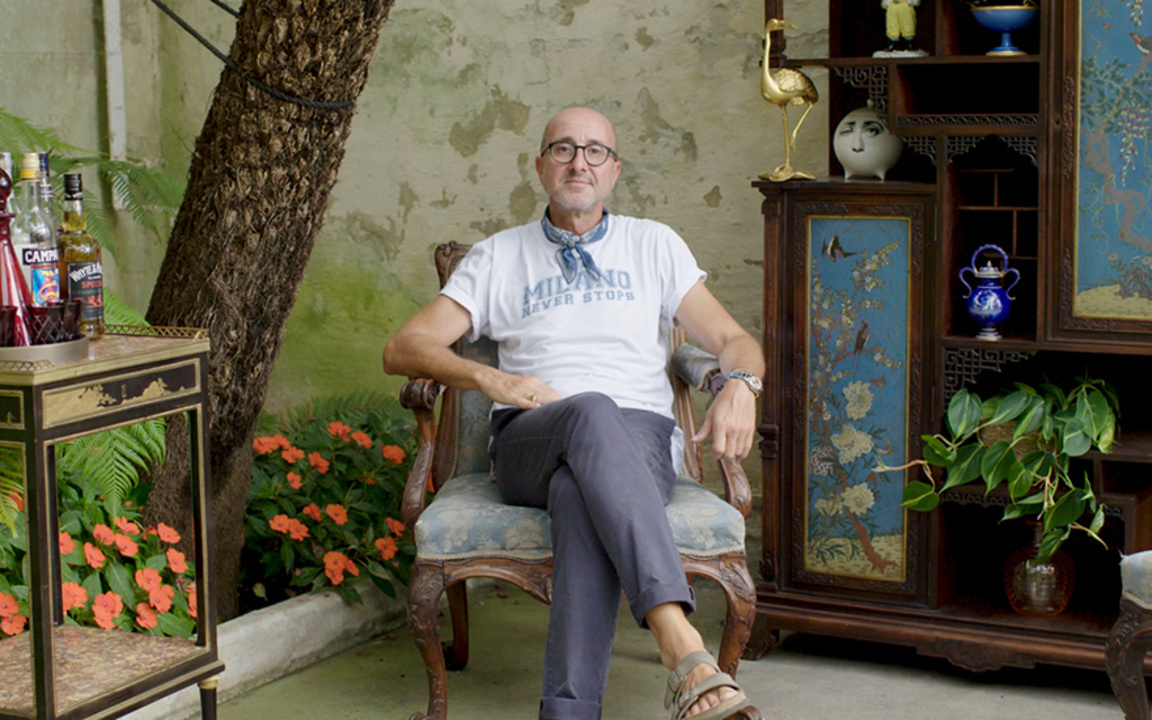 article