Lot Content
COVID-19 Important notice
Read More
Event Date20 January 02:00 PM CEST | Online auction 19963
Jewels & Watches Online: La Dolce Vita
Sale Overview
Christie's Milan Jewels & Watches online: La Dolce Vita auction features a curated selection of jewels and gems by Italy's most prestigious firms like Buccellati, Bulgari and Pederzani, along with the most important International Maisons such as Cartier, Chopard, Patek Philippe, Rolex, Van Cleef & Arpels and many others.

The sale also offers a charming jewellery collection from the Italian actress, Franca Valeri, who received international acclaim in her 60 year long career. Among the important pieces, the iconic sapphire Trombino ring by Bulgari and a diamond and cultured pearls necklace.

An update on Brexit 
Auction times
20 Jan 02:00 PM (CEST)
Lots 1-100
White Glove
Online Auctions: A guide to bidding and buying
Our specialist's selection
Brought to you by
Leo Criaco
Specialist | Jewellery
Leo Criaco joined Christie's Geneva in 2015 as an Associate Specialist.

Originally from Italy, Leo moved to London in 2006, starting off as an apprentice at the prestigious jewellers Bentley & Skinner. With over seven years of experience in sales and client development, he later moved his focus to the trade before moving to Geneva and joining the auction world.

A diamond graduate from the British Gemmological Association (D.G.A.), Leo plays a central role for Christie's across all facets of the business including consignments, client development and valuations, with a specific focus on the Italian market.

In 2017 Leo pioneered the 'Dolce Vita' collection – a superbly curated selection of Italian jewellery, including an important Bulgari pendant necklace belonging to the famous actress Silvana Mangano - and in May 2019 played an integral part in the sale of an important 22.86 carats Burmese ruby which achieved $7,200,000.
How to find us
Launchpad
Related auctions & events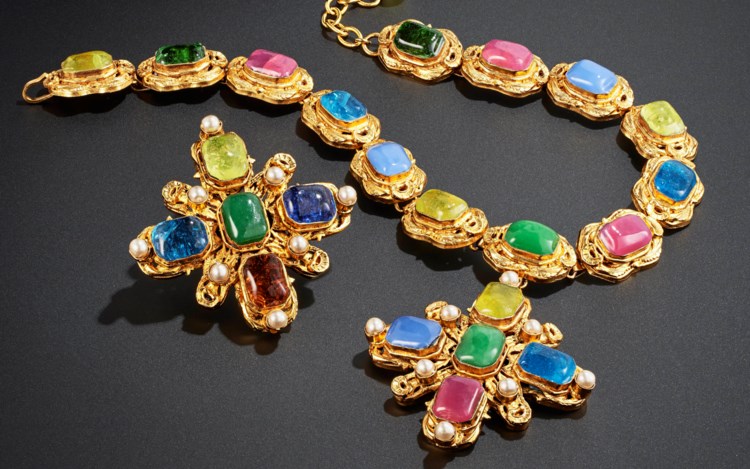 Date of an event
14 – 29 Jan
Type of an event
Online auction
Event takes place at
Online
Date of an event
27 Jan – 10 Feb
Type of an event
Online auction
Event takes place at
Online