Lot Content
COVID-19 Important notice
Read More
Register to bid
Christie's Live for this sale is opened for registration
Important: Please ensure you have read and understood the Buyers Premium Schedule prior to registering for the sale.
Visit the pages of the lots you wish to place an absentee bids.
Register with Christie's Live
Event Date21 January 10:00 AM EDT | Live auction 19050
Outsider and Vernacular Art
Sale Overview
Christie's upcoming Outsider and Vernacular Art auction features masterpieces by the category's top artists as well as significant works by up-and-coming names in the field. The sale is led by multiple drawings by iconic artist Bill Traylor, Untitled (Tunnels and Train) by Martin Ramirez, and a number of important constructions by Thornton Dial. Highlights also include a selection of works by European and Asian artists such as Carlo Zinelli and Hiroyuki Doi, as well as remarkable pieces by American artists including Minnie Evans, Clementine Hunter, Elijah Pierce, AG Rizzoli, Nellie Mae Rowe and Judith Scott. This sale includes selections from the William Louis-Dreyfus Foundation, sold to benefit the Foundation and the Harlem Children's Zone.  
Viewing begins 15 January — by appointment only — at our Rockefeller Center galleries. Please contact us by email at info@christies.com to book appointments.
Auction times
21 Jan 10:00 AM (EDT)
Lots 1-90
White Glove
Place bids from anywhere in the world
Our specialist's selection
Brought to you by
Cara Zimmerman
Vice President, Specialist | Outsider Art
Cara Zimmerman is a Vice President and Specialist in Outsider and Folk Art. Since joining the company in 2014, Cara has developed and expanded Christie's Outsider Art sales, creating stand-alone auctions for the category and achieving world auction records for important Outsider artists including William Edmondson, William Hawkins, Bill Traylor, and Carlo Zinelli, among many others. She has also been instrumental in highly successful Folk Art sales, which have achieved top prices for works by artists including Edward Hicks, Ammi Phillips, Wilhelm Schimmel, and Samuel Addison and Ruth Whittier Shute.

Before joining Christie's, Cara worked for the Philadelphia Museum of Art and served as Executive Director for the Foundation for Self-Taught Artists in Philadelphia. She has edited and written for catalogues published by the Philadelphia Museum of Art, the Ackland Art Museum at UNC Chapel Hill, San Jose State University, and the University of Delaware University Museums. Cara received her AB from Harvard University and her MA from the University of Delaware. She is a PhD Candidate at the University of Delaware.
How to find us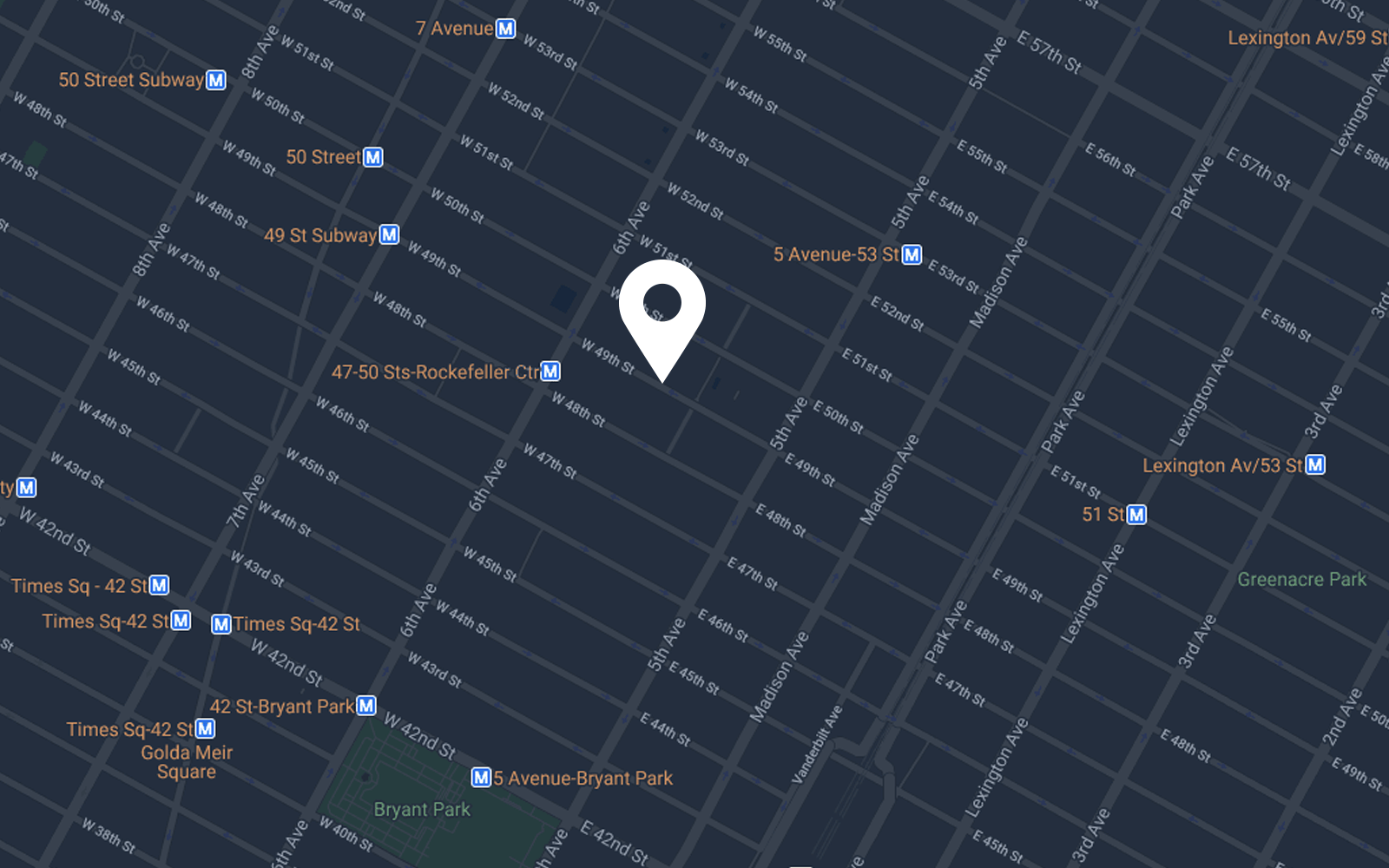 Address
20 Rockefeller Center