Lot Content
COVID-19 Important notice
Read more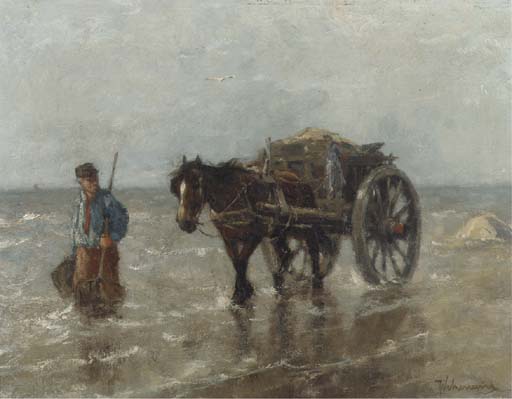 '' ! '' :This Lot is imported from outside the EU.… Read more
PROPERTY OF A PRIVATE CANADIAN COLLECTOR
Johan Frederik Cornelis Scherrewitz (Dutch, 1868-1951)
The shell gatherer
Details
Johan Frederik Cornelis Scherrewitz (Dutch, 1868-1951)
The shell gatherer
signed 'JScherrewitz.' (lower right)
oil on panel
31.5 x 42 cm.

Provenance
Continental Galleries of Fine Art, Montreal, year unknown.

Special Notice

'' ! '' :This Lot is imported from outside the EU. The Buyer's Premium is calculated as 30.505% of the hammer price up to a value of €110,000 plus 19.2% of any amount in excess of €110,000.
;
More From

Pictures, Watercolours and Drawings