Overview
Global notice
COVID-19 Important notice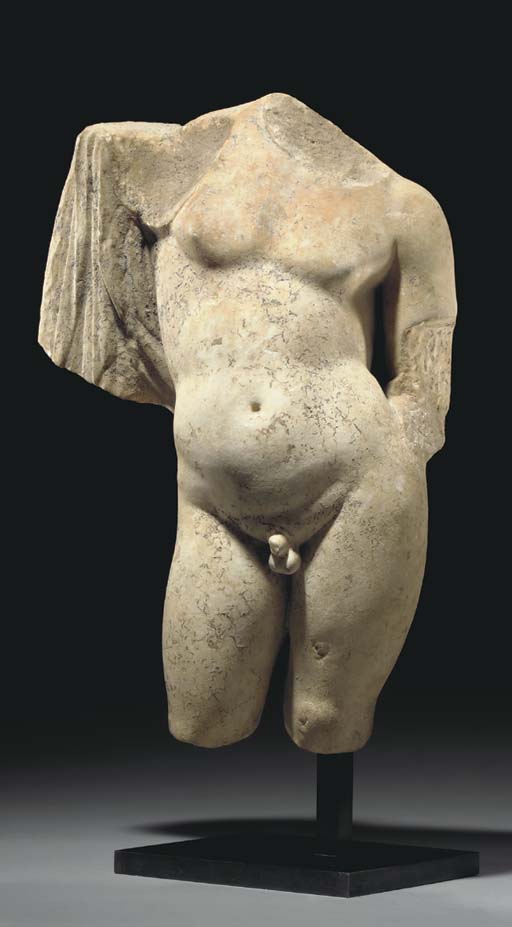 A ROMAN MARBLE TORSO OF A YOUTH
CIRCA 1ST-2ND CENTURY A.D.
Details
A ROMAN MARBLE TORSO OF A YOUTH
CIRCA 1ST-2ND CENTURY A.D.
Depicted nude but for a mantle draped around his left arm, twisted over the arch of his back and falling over his left elbow, standing in a relaxed pose, leaning into his left hip, his left shoulder lowered, his twisting torso with pudgy belly and pectorals
17¼ in. (43.8 cm.) high

Provenance
European Private Collection, 1980s.

;