Lot Content
COVID-19 Important notice
Read more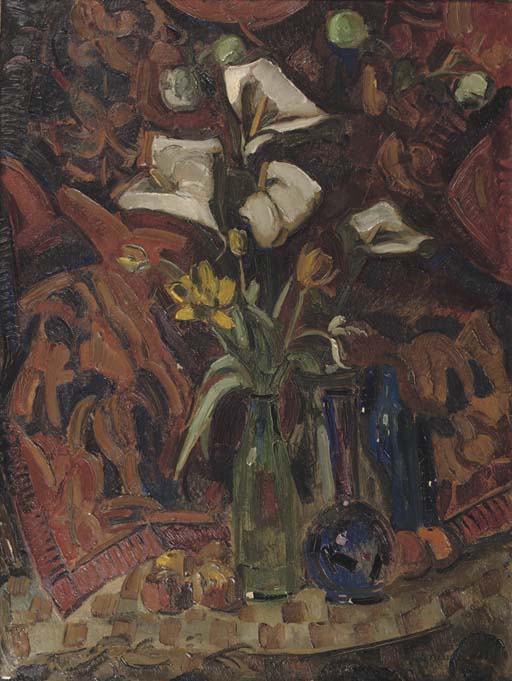 Christie's charges a premium to the buyer on the H… Read more
Dirk Filarski (DUTCH, 1885-1964)
Aronskelken - Arum lilies
Details
Dirk Filarski (DUTCH, 1885-1964)
Aronskelken - Arum lilies
signed 'D.H.W. Filarski' (lower right), and inscribed with title (on the reverse)
oil on canvas
100 x 75 cm.

Provenance
Piet Boendermaker, Amsterdam, no. 2138 (420).
Sale, G.Th. Bom & Zoon Amsterdam, 17 September 1958.

Literature
Piet Spijk, De Bergense school en Piet Boendermaker, Zwolle 1997, p. 225

Special Notice

Christie's charges a premium to the buyer on the Hammer Price of each lot sold at the following rates: 29.75% of the Hammer Price of each lot up to and including €5,000, plus 23.8% of the Hammer Price between €5,001 and €400,000, plus 14.28% of any amount in excess of €400,001. Buyer's premium is calculated on the basis of each lot individually.
More From

Twentieth Century Art