Browse Lots
Global notice
COVID-19 Important notice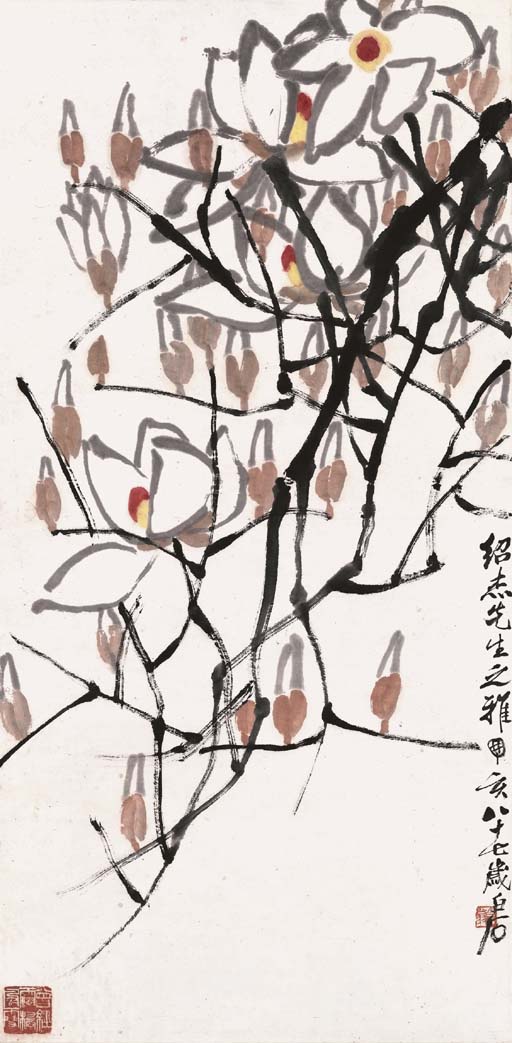 Details
QI BAISHI (1863-1957)
Orchids
Hanging scroll, ink and colour on paper
101 x 50 cm. (40 x 19 1/2 in.)
Inscribed and signed, with two seals of the artist
Dedicated to Shaojie (Zeng Shaojie)
Dated dinghai year (1947)
NOTE:
Zeng Shaojie, also named Shaogong, Shaoweng and Wan Shijun, was a native of Hunan Province. He was raised in a scholarly family and developed an interest in seal carving. He published three professional books on seal carving.


Lot Essay
US$32,300-38,700


More from

Fine Modern Chinese Paintings