Lot Content
Global notice
COVID-19 Important notice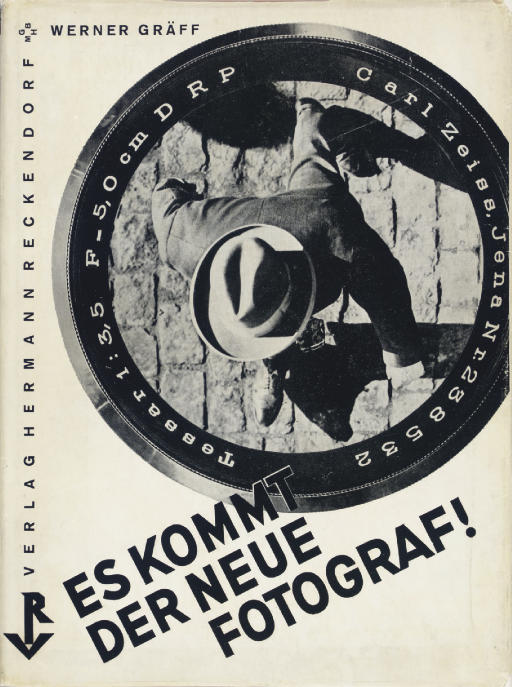 Details
WERNER GRÄFF
Es Kommt Der Neue Fotograf! -- Here Comes the New Photographer! Berlin: Hermann Reckendorf, 1929.

Octavo (255 x 190 mm). ca 148 black and white photographs. (Negligible faint scattered spotting on title.) Original orange cloth, spine and front cover blocked in blue, original photo-illustrated dust jacket (extremities of panels with small repairs); black cloth folding case.

FIRST EDITION. A VERY GOOD COPY IN THE RARE DUST-JACKET. A KEY WORK IN NEW VISION PHOTOGRAPHY. One of the two books, with Foto-Auge, published around "Film und Foto" -- perhaps the greatest photography exhibition ever organized: "not since the great international exhibitions of the 1850s and 1860s had there been such a broad display of the photographic arts, intended not just to show photography but to examine its place in society" (The Photobook). Appart from his own work, Gräff features photographs by Willi Baumeister, Herbert Bayer, Andreas Feininger, Siegfried Giedion, John Heartfield, El Lissitzky, Man Ray, Albert Renger-Patzsch, Hans Richter and others. The Open Book, pp.74-75; The Photobook, pp.98-9.

More from

Fine Photobooks From An Important Private Collection