Lot Content
Global notice
COVID-19 Important notice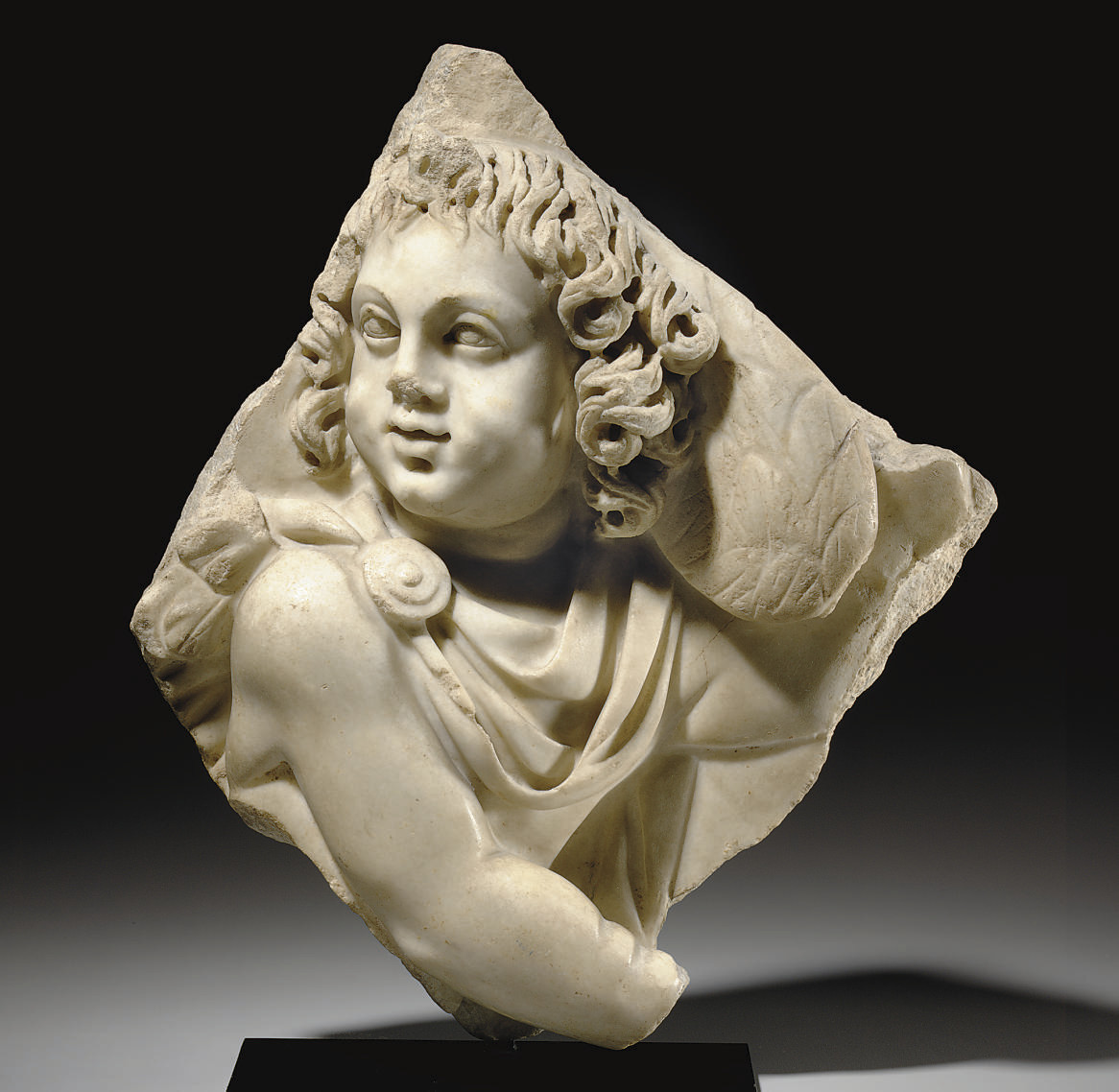 THE PROPERTY OF AN UPSTATE NEW YORK COLLECTOR
A ROMAN MARBLE SARCOPHAGUS FRAGMENT
CIRCA 3RD CENTURY A.D.
Details
A ROMAN MARBLE SARCOPHAGUS FRAGMENT
CIRCA 3RD CENTURY A.D.
Preserving the upper portions of a winged Cupid or Season, depicted as a child, his body turned to his left, his head turned back, wearing a mantle pinned with a circular brooch at his right shoulder, with a full head of deeply-drilled luscious curls pulled up in a top-knot, with chubby cheeks and dimpled chin, his articulated eyes with thick lids, his gaze directed upward, his fleshy lips slightly parted, his wing behind his right shoulder, the wing from another figure behind his head
13 7/8 in. (35.2 cm.) high

Provenance
with Royal-Athena Galleries, New York, 1985 (Art of the Ancient World, vol. IV, no. 232).