Lot Content
Global notice
COVID-19 Important notice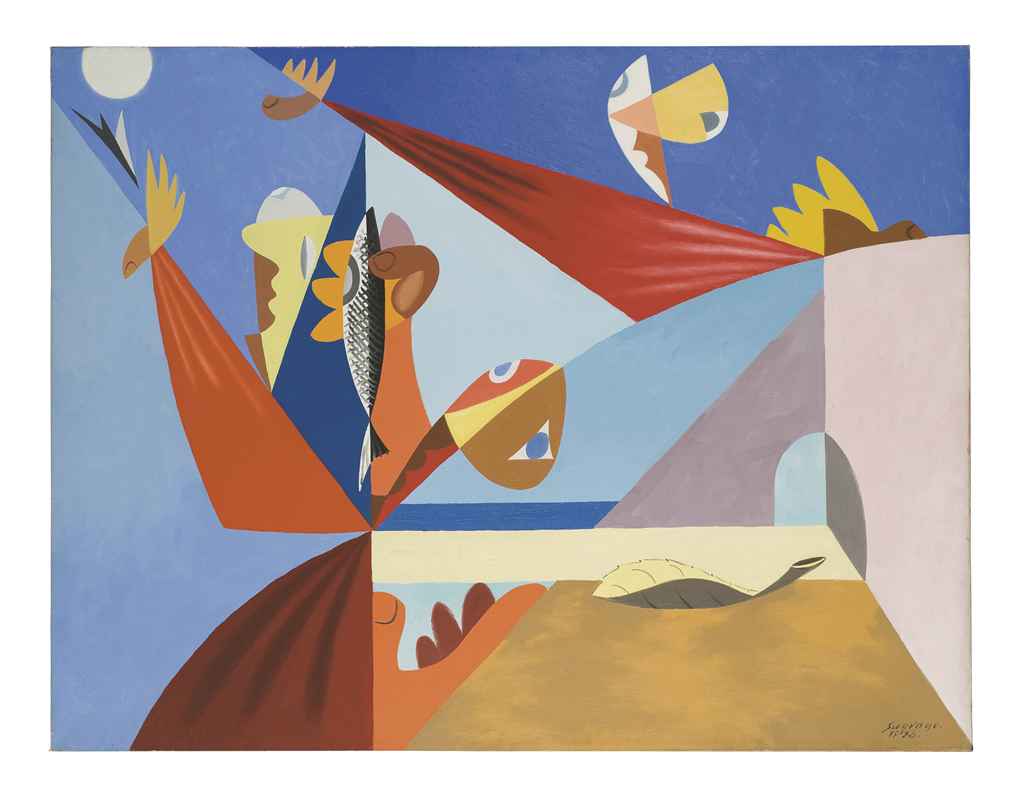 Léopold Survage (1879-1968)
Dynamisme
Details
Léopold Survage (1879-1968)
Dynamisme
Signé et daté 'Survage 1938' (en bas à droite)
Huile sur toile
98 x 129,5 cm. (38 5/8 x 51 in.)
Peint en 1938

Provenance
Atelier de l'artiste ;
Galerie Isy Brachot, Bruxelles (acquis auprès de celui-ci, vers 1970) ;
Collection particulière, New York;
Vente Christie's Londres South Kensington, 21 mars 2002, lot 131.

Exhibited
Helsinki, Ateneum Art Museum, 1961, no. 34 ;
Paris, Galerie Lucie Weill, Survage, 1965 ;
Paris, Musée Galliera, Survage, exposition rétrospective, avril-mai 1966, no. 76 ;
Prieuré de Vivoin (Sarthe), Survage, rétrospective d'oeuvres anciennes et récentes, juin-septembre 1968, no. 25 ;
Lyon, Musée des Beaux-Arts, Survage, 1968, no. 42 ;
Bruxelles, Galerie Isy Brachot, Survage (1879-1968), mars-avril 1970, no. 16 ;
Nice, Galerie des Ponchettes et Galerie de la Marine, Léopold Survage, aquarelles, peintures, dessins, automne 1975, no. 35.

Post Lot Text
Dynamism; signed and dated lower right; oil on canvas, by Léopold Survage, 1938


The authenticity of this work has been confirmed by Mr. Eric Brosset.
Lot Essay
Monsieur Eric Brosset a confirmé l'authenticité de cette oeuvre.

More from

Les Collections du Château de Gourdon