Browse Lots
COVID-19 Important notice
Read more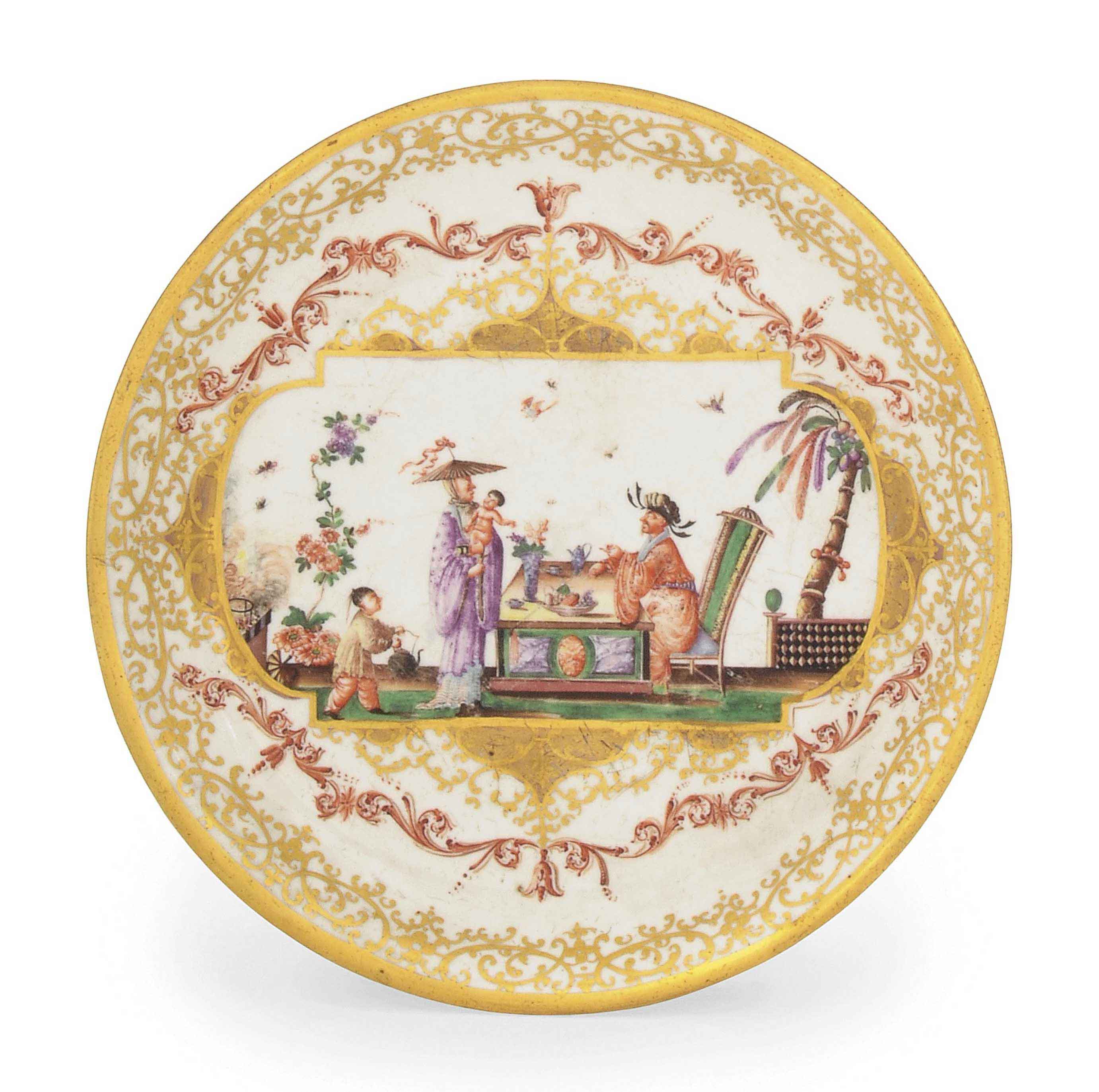 THE PROPERTY OF A PRIVATE COLLECTOR
A MEISSEN CHINOISERIE CIRCULAR STAND
CIRCA 1724, GILDER'S 1., DREHER'S X TO FOOTRIM
Details
A MEISSEN CHINOISERIE CIRCULAR STAND
CIRCA 1724, GILDER'S 1., DREHER'S X TO FOOTRIM
Painted by P.E. Schindler, with Orientals around a table, a man seated, a woman and child standing and a boy attendant bringing a kettle from a brazier, on a fenced terrace with a palm tree and a flowering plant within a cartouche with Böttger-lustre panels and iron-red foliage scrollwork, the border with gilt Laub-und Bandelwerk, gilt line rim (scratching to surface)
7 in. (17.8 cm.) diam.

Provenance
With The Antique Porcelain Co., London.

Brought to you by
Tom Johans
Administrator-European Ceramics
;
More From

Centuries of Style: Silver, European Ceramics, Glass, Portrait Miniatures and Gold Boxes