Lot Content
COVID-19 Important notice
Read more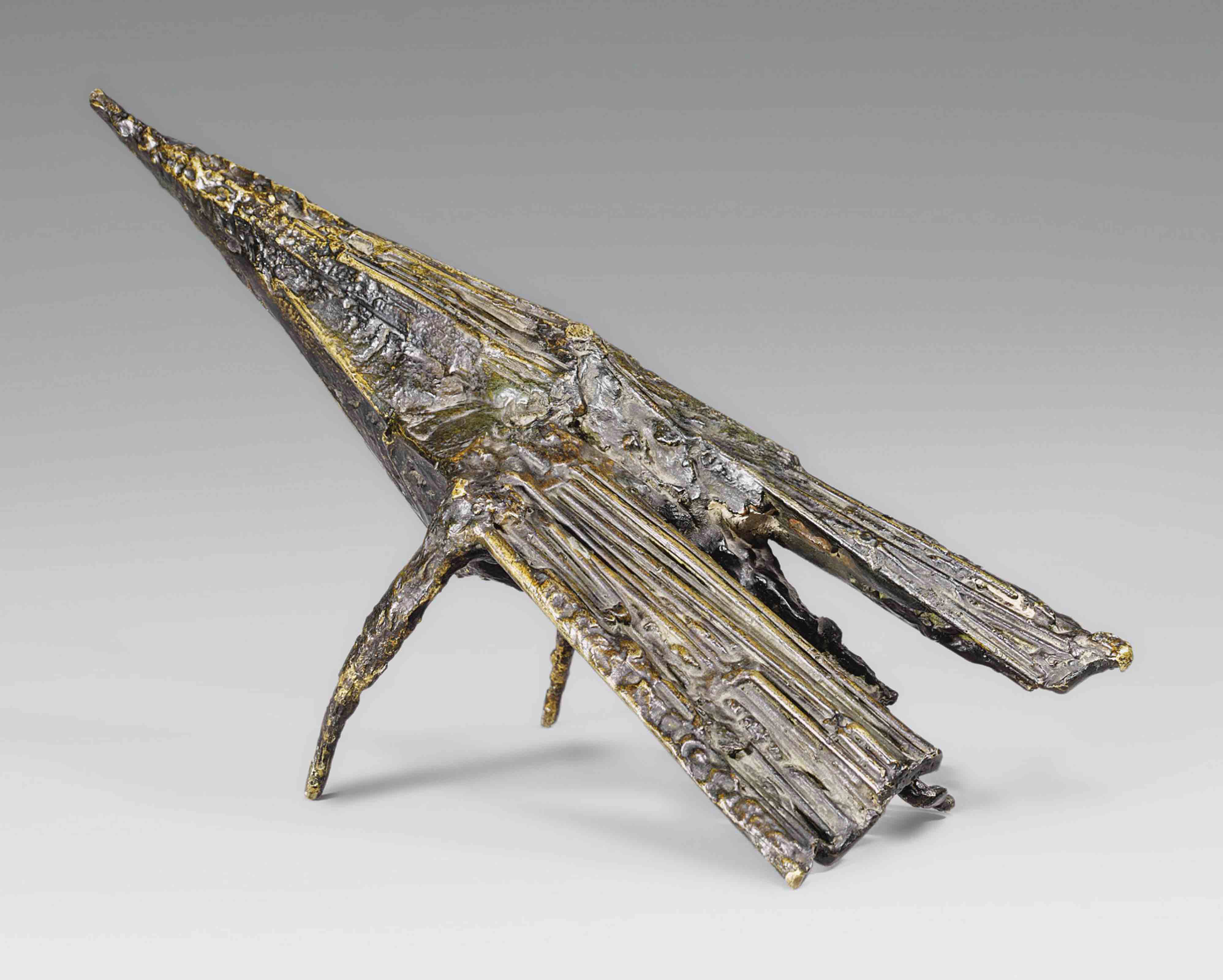 PROPERTY FROM AN IMPORTANT PRIVATE EUROPEAN COLLECTION 
Lynn Chadwick, R.A. (1914-2003)
Bird VIII
Details
Lynn Chadwick, R.A. (1914-2003)
Bird VIII
signed and numbered 'Chadwick 1/3' (on the underside of the left wing), inscribed with foundry mark 'Susse Fond.r Paris' (on the underside of the right wing)
bronze with a dark brown patina
14 in. (35.5 cm.) long
Conceived in 1959.

Literature
D. Farr and E. Chadwick, Lynn Chadwick Sculptor, Aldershot, 2006, p. 156, no. 292, another cast illustrated.
V. Petersen (ed.), Dresing Collection, Denmark, 2008, pp. 13, 38, illustrated.

Post Lot Text
Brought to you by
Check the condition report or get in touch for additional information about this
Condition Report
If you wish to view the condition report of this lot, please sign in to your account.
Sign in
View Condition Report
More From

20th Century British & Irish Art