Lot Content
COVID-19 Important notice
Read more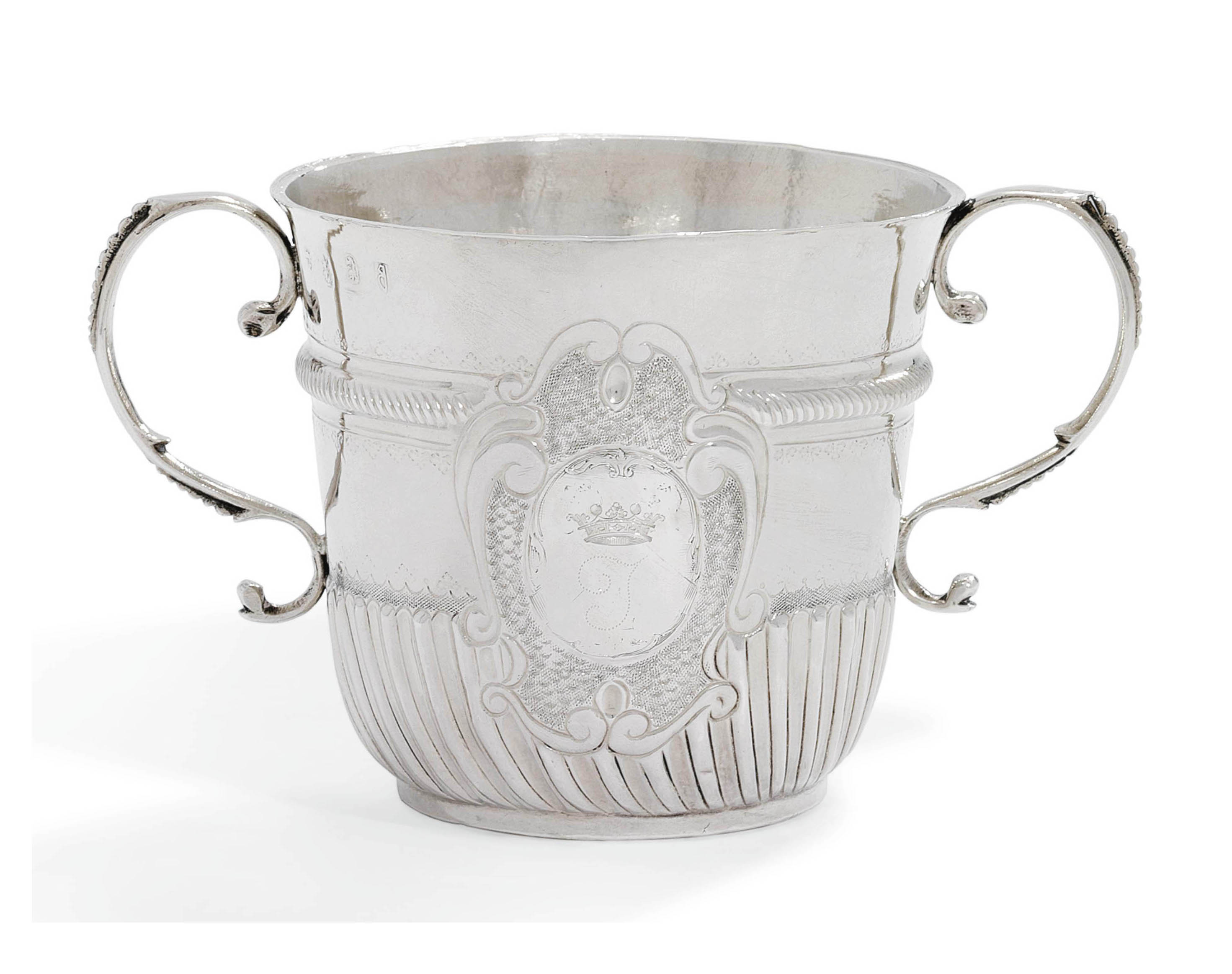 PROPERTY FROM THE PORTLAND COLLECTION (LOTS 397-485)
A QUEEN ANNE SILVER PORRINGER
MARK OF MATTHEW COOPER, LONDON, 1704
Details
A QUEEN ANNE SILVER PORRINGER
MARK OF MATTHEW COOPER, LONDON, 1704
Tapering cylindrical, spiral fluted, with milled band and chased cartouche, later engraved with marquess' coronet above prick-engraved initial 'T' and with an inscription, marked near rim
8 in. (20.3 cm.) across handles
10 oz. (313 gr.)
The inscription reads 'William Arthur Henry Marquess of Titchfield from his Godfather Henry Bentinck May 22nd 1898'. William, Marquess of Titchfield (1893-1977) succeeded his father as 7th Duke of Portland on the latter's death in 1943.

Brought to you by
Tom Johans
Administrator European Ceramics
Check the condition report or get in touch for additional information about this
Condition Report
If you wish to view the condition report of this lot, please sign in to your account.
Sign in
View Condition Report
;
More From

Centuries of Style: Silver, European Ceramics, Glass, Portrait Miniatures and Gold Boxes