Lot Content
COVID-19 Important notice
Read more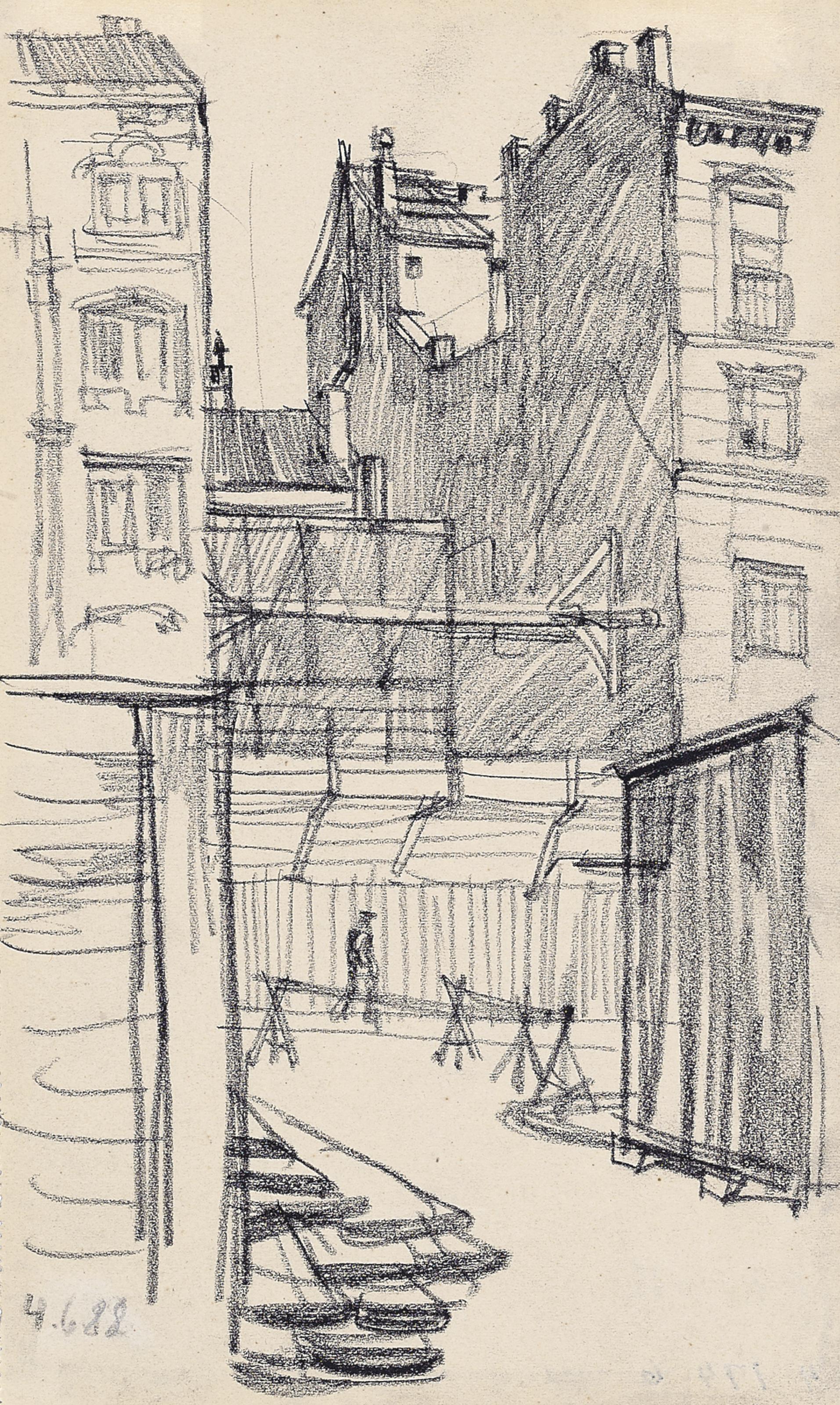 Artist's Resale Right ("Droit de Suite"). Artist's… Read more
George Grosz (1893-1959)
Berliner Mietshäuser
Details
George Grosz (1893-1959)
Berliner Mietshäuser
dated '4.6.28' (lower right) with the Nachlass stamp and number '4/174/6' (on the reverse)
Conté crayon on paper
8 x 4¼ in. (20.2 x 12.1 cm.)
Drawn in 1928

Exhibited
Baden Baden, Galerie Elfriede Wernitzer, 23. Stuttgarte Antiquariatsmesse, January 1984.

Special Notice

Artist's Resale Right ("Droit de Suite"). Artist's Resale Right Regulations 2006 apply to this lot, the buyer agrees to pay us an amount equal to the resale royalty provided for in those Regulations, and we undertake to the buyer to pay such amount to the artist's collection agent.
Sale Room Notice
The correct date for this drawing is 1912.

More From

Impressionist/Modern