Lot Content
Global notice
COVID-19 Important notice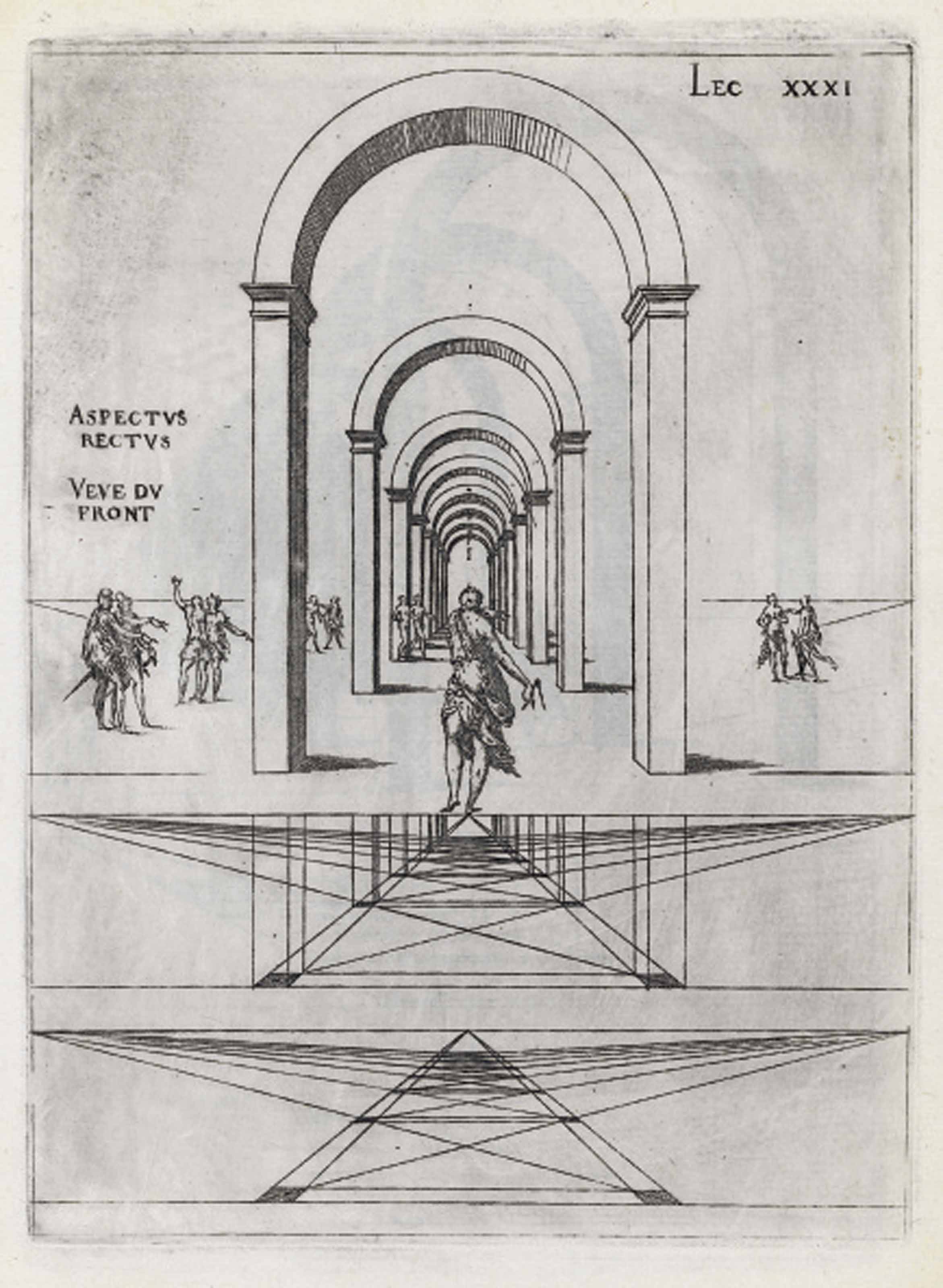 ANDROUET DU CERCEAU, Jacques. Leçons de perspective positive. Paris: Mamert Patisson, 1576.
Details
ANDROUET DU CERCEAU, Jacques. Leçons de perspective positive. Paris: Mamert Patisson, 1576.

2o (287 x 191 mm). 60 etched plates. (Without blank B6.) Modern vellum. Provenance: Modern French bookplate with initial P; acquired from Marlborough Rare Books, 1986.

FIRST EDTITION. This book was undertaken by du Cerceau during a break from his works on the Plus excellents bastiments. "Androuet du Cerceau's purpose in undertaking this book was to provide a series of lessons on increasingly difficult problems as aids to the artist in constructing perspectives. The Perspective is still within the early perspective tradition of Jean Pélerin (Viator)'s De artificiali perspectiva (1505), and precedes the break between geometrically oriented architectural perspectivalists and the pictorial studies of painters" (Millard). Berlin Kat. 4699; Cicognara 827; Fowler 26; Geymüller, p. 299; Millard French 7.

[Bound with:]

ANDROUET DU CERCEAU. [Vues d'optiques; or fragments d'architecture antique]. Jacobus Androuetius Du Cerceau. Lectoribus suis. Veteri consuetudine institutoque nostro novos subinde...Valete. Orléans, 1551.

Two suites of plates from the Vues d'optiques in various states which collate as follows: First suite (second state): etched title and 22 etched plates (Plate 1 is a re-engraving, plate 4 is not by du Cerceau, and plate 19 is a variant of plate 1). Second suite (first state): etched title and 19 etched plates (all cut round and mounted, 6 with defects).

AN EXTREMELY RARE COMPLETE COPY of Du Cerceau's Vues d'optiques comprising the twenty-one different designs with other impressions of variant states and versions bound in. The difference between the two states is the difference in their diameter of approximately 9mm. This difference is probably due to the fact that the ususual shape of the copperplates may have led to premature deterioration, hence the subsequent trimming of their average diameters from 179 to 170mm, and the re-engraving of two which may have broken up. Berlin Kat 2356 (first state), 2357 (second state); Brunet I:282; Geymüller, pp. 300-01; Guilmard, p. 13.

More from

The Collection of Arthur & Charlotte Vershbow Part Three: The Baroque and Rococo Periods