Lot Content
COVID-19 Important notice
Read more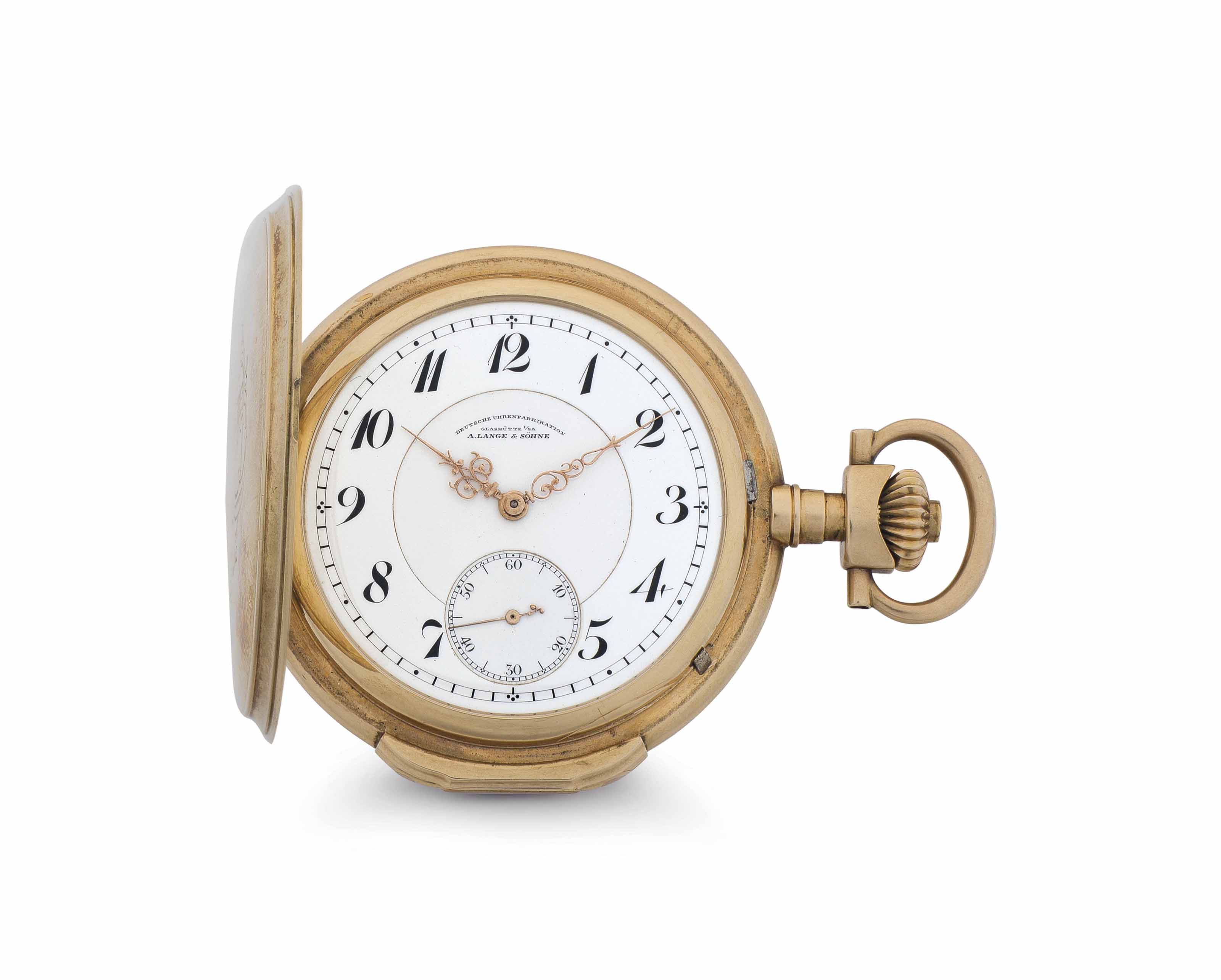 A. Lange & Söhne. A 14k Pink Gold Hunter Case Keyless Lever Pocket Watch
SIGNED A. LANGE & SÖHNE, DEUTSCHE UHRENFABRIKATION, GLASHÜTTE I/SA, MOVEMENT AND CASE NO. 83'585, CIRCA 1926
Details
A. Lange & Söhne. A 14k Pink Gold Hunter Case Keyless Lever Pocket Watch
Signed A. Lange & Söhne, Deutsche Uhrenfabrikation, Glashütte I/SA, Movement and Case No. 83'585, Circa 1926
Three-quarter gilt-frosted jewelled lever movement, bimetallic compensation balance, gold cuvette, white enamel dial, Breguet numerals, outer calibrated minute track, sunken subsidiary dial, polished circular case, monogrammed front cover, hinged back, case, dial and movement signed and numbered
54mm diam.

Condition Report
If you wish to view the condition report of this lot, please sign in to your account.
Sign in
View Condition Report
More From

Important Watches