Lot Content
COVID-19 Important notice
Read more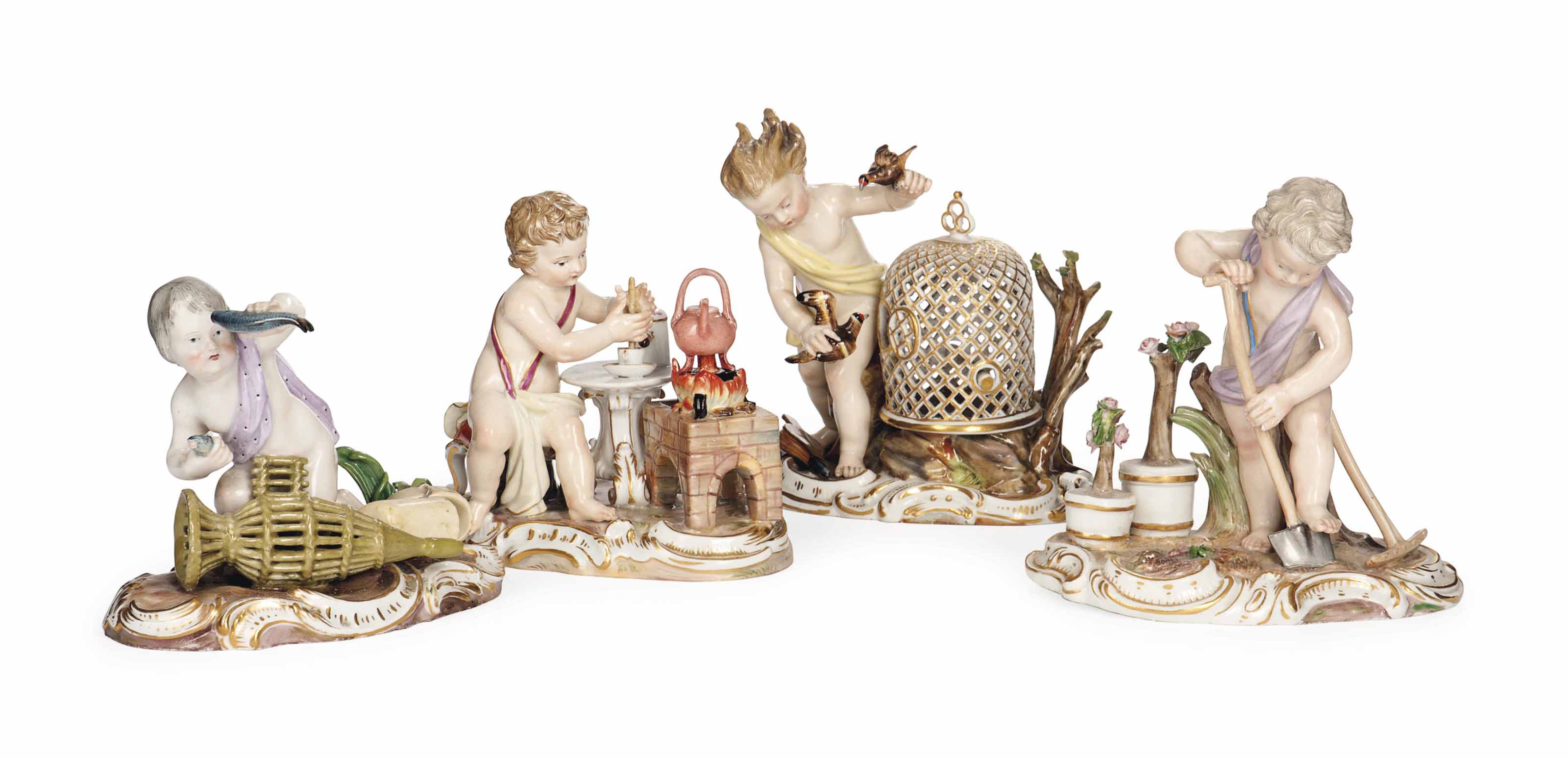 FOUR MEISSEN FIGURE GROUPS EMBLEMATIC OF THE ELEMENTS
CIRCA 1860-70, BLUE CROSSED SWORDS MARKS, 'EARTH' WITH DOUBLE CANCELLATION, INCISED C97, C98, C99 AND C100, PRESSNUMMERN
Details
FOUR MEISSEN FIGURE GROUPS EMBLEMATIC OF THE ELEMENTS
CIRCA 1860-70, BLUE CROSSED SWORDS MARKS, 'EARTH' WITH DOUBLE CANCELLATION, INCISED C97, C98, C99 AND C100, PRESSNUMMERN
Each modelled as a putto, allegorical of 'Fire', 'Water', 'Air' and 'Earth', on scroll-moulded bases picked out in gilt
5 in. (12.7 cm.) high max.

Brought to you by
Ciera Allen
Sale Enquiries
More From

Christie's Interiors