Upcoming Auctions and Events
COVID-19 Important notice
Read more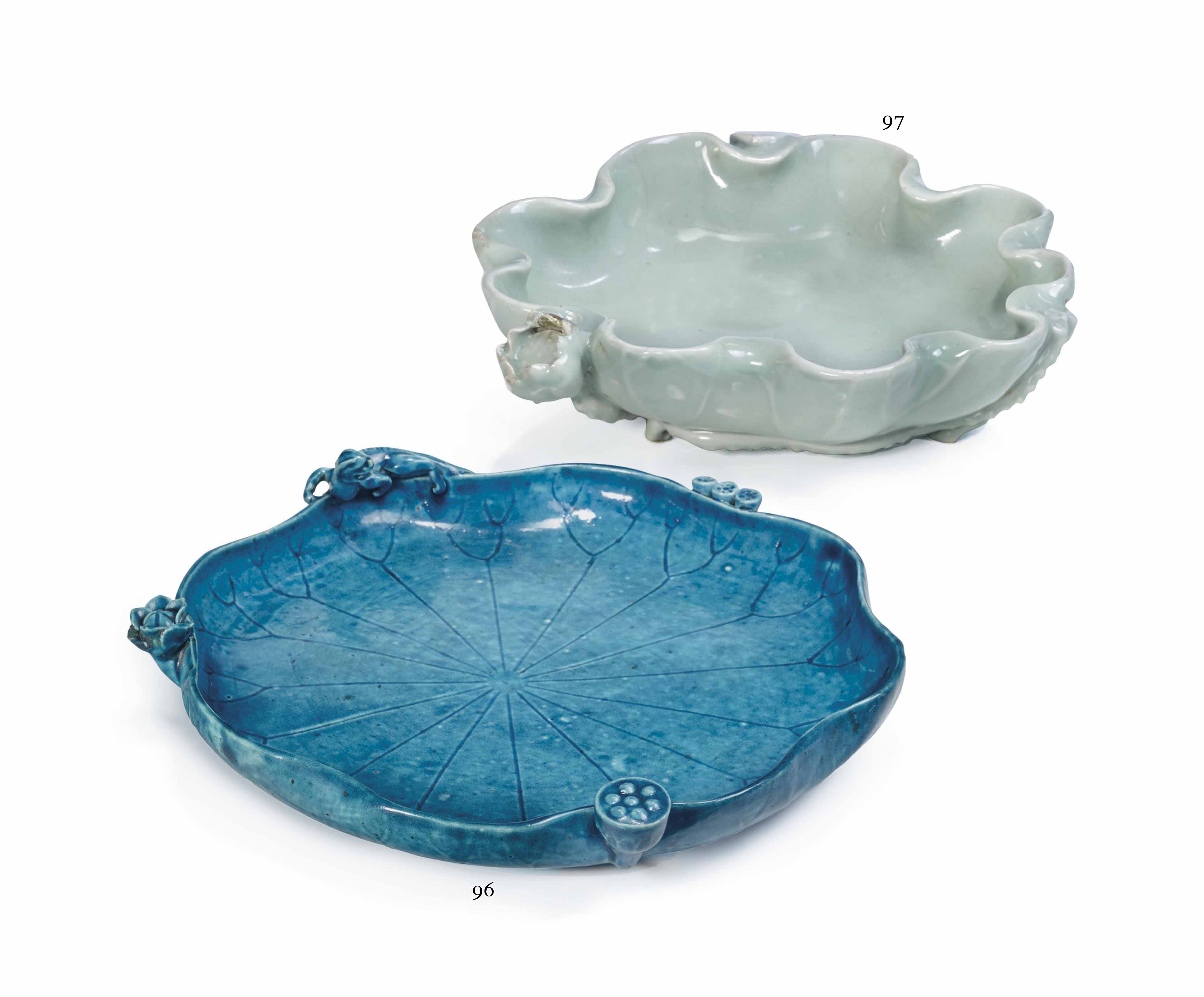 PLAT 'LOTUS' EN PORCELAINE EMAILLEE TURQUOISE
CHINE, DYNASTIE QING, XVIIIEME-XIXEME SIECLE
Details
PLAT 'LOTUS' EN PORCELAINE EMAILLEE TURQUOISE
CHINE, DYNASTIE QING, XVIIIEME-XIXEME SIECLE
The dish is finely potted in the shape of a lotus leaf, molded with lotus flowers, seeds and a chilong around the mouth rim. It is entirely glazed in a deep turquoise; hairline crack.
9 7/8 in. (25 cm.) diam.

Post Lot Text
A TURQUOISE-GLAZED 'LOTUS' DISH
CHINA, QING DYNASTY, 18TH-19TH CENTURY
Brought to you by
Fiona Braslau
Administratrice