Lot Content
COVID-19 Important notice
Read more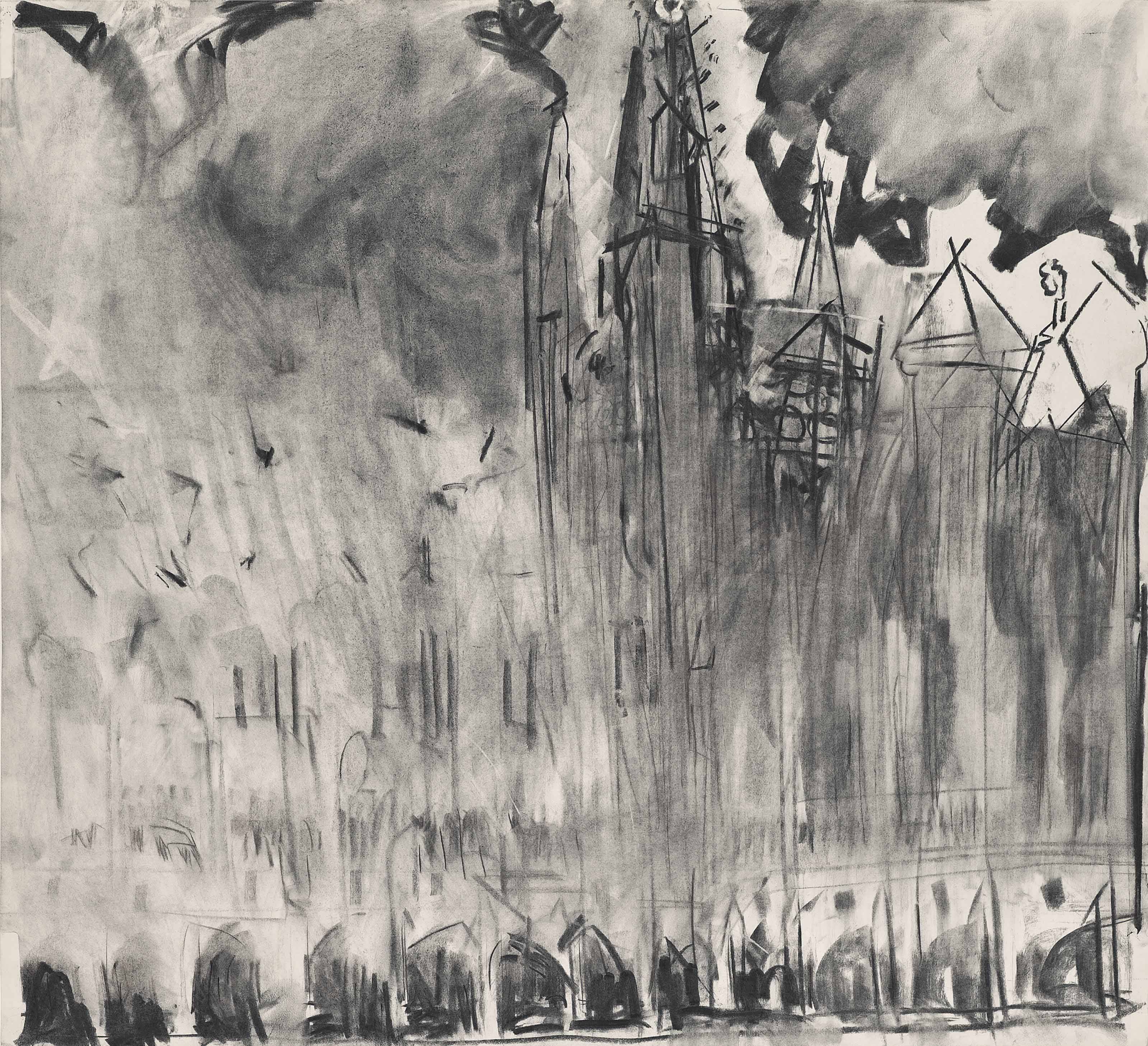 Artist's Resale Right ("Droit de Suite"). Artist's… Read more
Dennis Creffield (b. 1931)
Norwich Cathedral
Details
Dennis Creffield (b. 1931)
Norwich Cathedral
signed twice, inscribed and dated 'DENNIS CREFFIELD/NORWICH CATHEDRAL 1988/Dennis Creffield' (on the reverse)
charcoal
36 x 39½ in. (91.4 x 100.3 cm.)
Executed in 1987-88.

Special Notice

Artist's Resale Right ("Droit de Suite"). Artist's Resale Right Regulations 2006 apply to this lot, the buyer agrees to pay us an amount equal to the resale royalty provided for in those Regulations, and we undertake to the buyer to pay such amount to the artist's collection agent.
All sold and unsold lots marked with a filled square in the catalogue that are not cleared from Christie's by 5:00 pm on the day of the sale, and all sold and unsold lots not cleared from Christie's by 5:00 pm on the fifth Friday following the sale, will be removed to the warehouse of 'Cadogan Tate'. Please note that there will be no charge to purchasers who collect their lots within two weeks of this sale.
More From

Modern British & Irish Art