Lot Content
Global notice
COVID-19 Important notice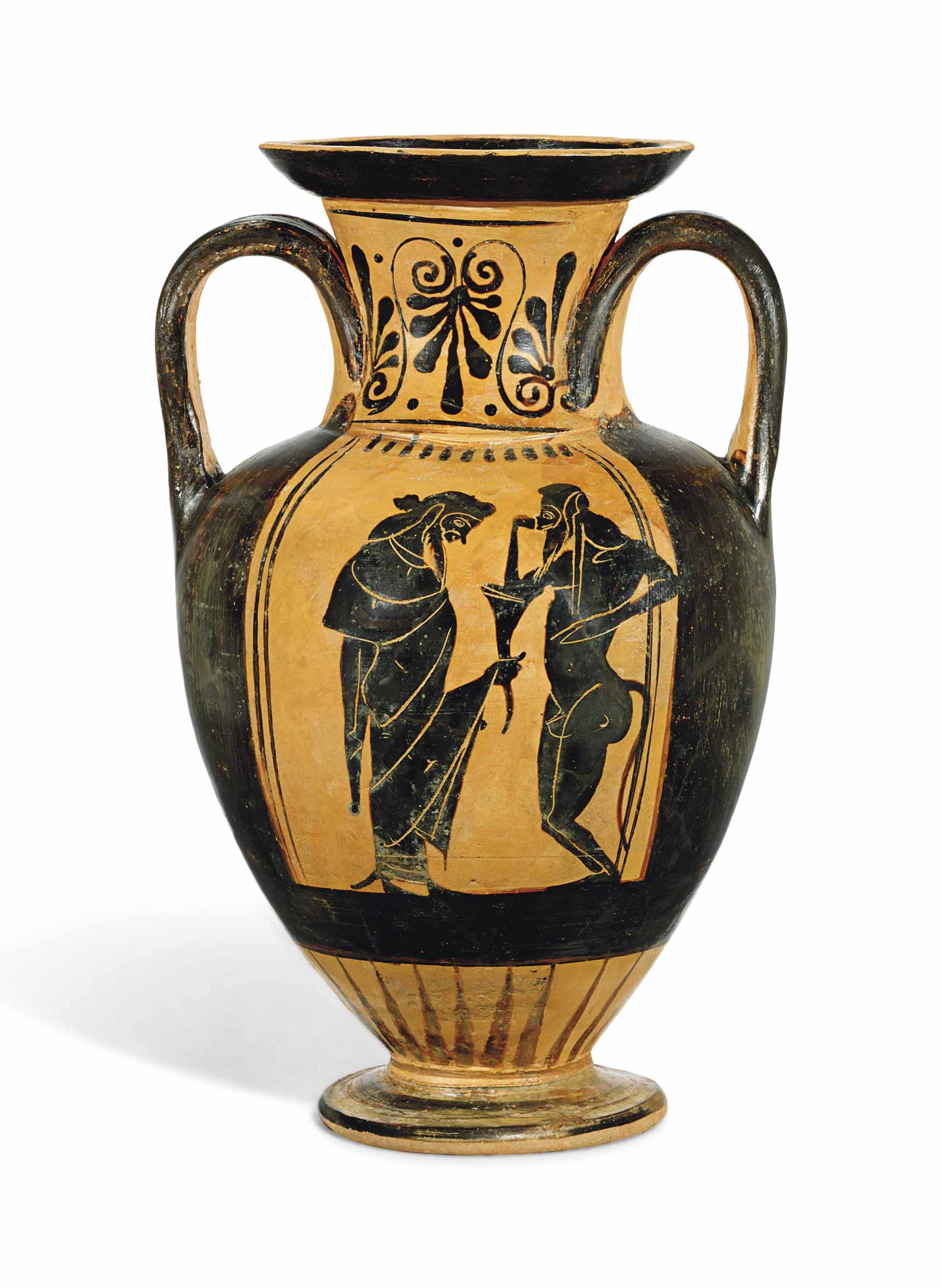 AN ATTIC BLACK-FIGURED AMPHORA
CIRCA 550 B.C.
Details
AN ATTIC BLACK-FIGURED AMPHORA
CIRCA 550 B.C.
The obverse with a standing bearded Dionysos wearing tightly wrapped himation, holding out a rhyton in his left hand to a satyr, palmette chain on neck; the reverse with a dancing satyr and a maenad with her head turned back, walking to the right, double palmettes around the neck, rays above the foot
7 1/8 in. (18 cm.) high

Provenance
with Classian Art Ltd, Zurich, from whom acquired by the present owner in 1999.
Brought to you by