Lot Content
COVID-19 Important notice
Read more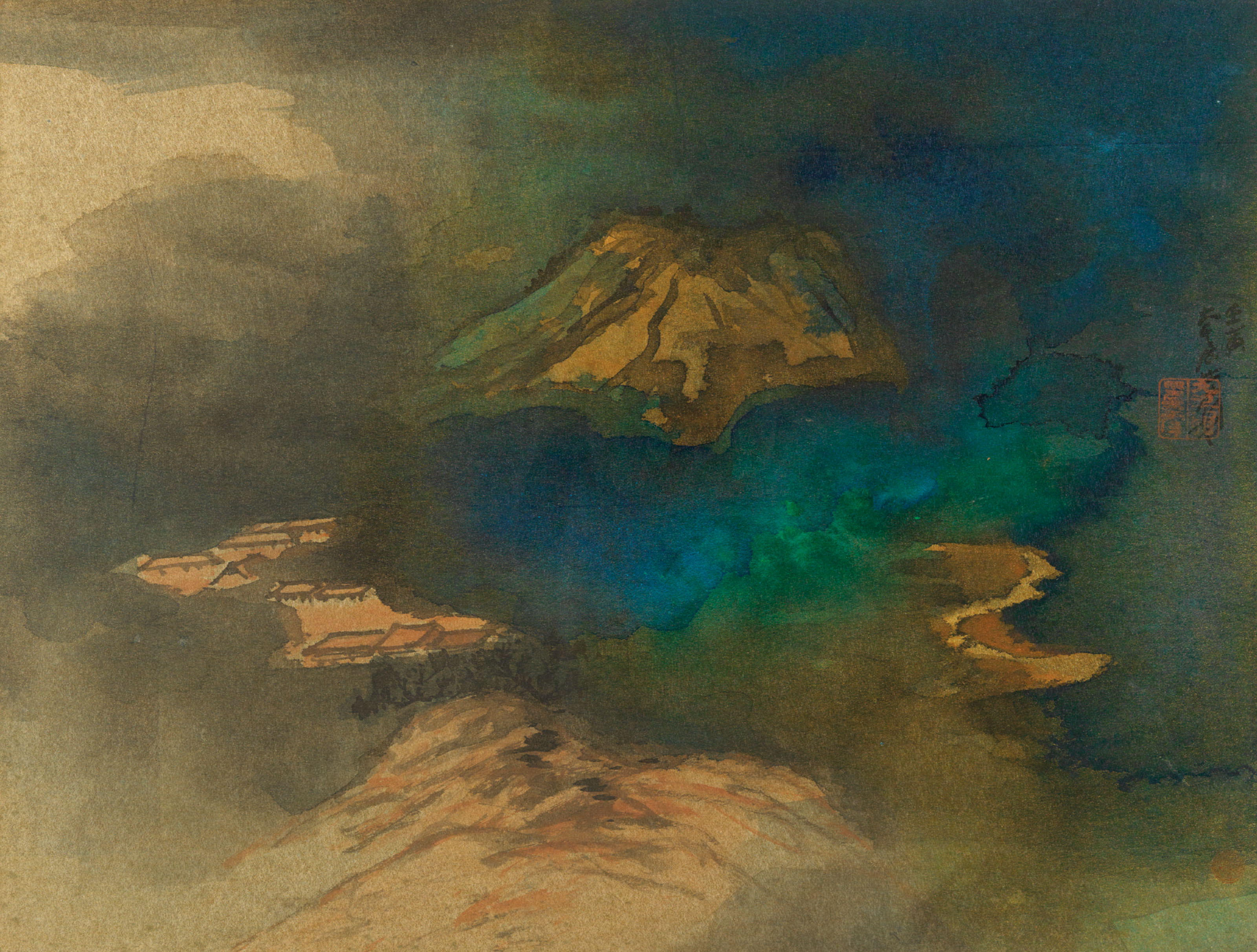 PROPERTY OF A PRIVATE BRAZILIAN COLLECTOR (LOTS 1380-1381)This impressive collection of splashed-colour works was acquired in 1974 by a private Brazilian collector at Zhang Daqian's solo exhibition in São Paolo, by virtue of an introduction by Sun Jiaqin (1930-2010). Each lot is accompanied by a detailed certificate in Portuguese from the Brazilian government, signed by Sun Jiaqin stating that each painting was directly acquired from the exhibition.Sun Jiaqin (1930-2010), sobriquet Yeyun, born in Dalian, became the last student of Zhang Daqian in 1963. In 1964, he resigned from his teaching post at National Taiwan Normal University to follow the artist to Brazil, where he studied painting in Zhang's São Paulo studio, the Garden of Eight Virtues.
ZHANG DAQIAN (1899-1983)
Village By the Sea
Details
ZHANG DAQIAN (1899-1983)
Village By the Sea

Scroll, mounted on cardboard and framed, ink and colour on gold paper
39 x 51.6 cm. (15 3/8 x 20 ¼ in.)
Inscribed and signed, with two seals of the artist
Dated renyin year (1962)

Brought to you by
Check the condition report or get in touch for additional information about this
Condition Report
If you wish to view the condition report of this lot, please sign in to your account.
Sign in
View Condition Report
More From

Fine Chinese Modern Paintings