London Now
A festival of art and literature
Event date

6 June - 15 July

Event location

London
The histories of art and literature are inextricably linked: an ancient epic poem inspires an Old Master picture; a contemporary artist takes flight from a Shakespearean phrase; a medieval illuminated manuscript combines text and painting in a single beautiful object.
Christie's is delighted to present two extraordinary exhibitions under the banner of
The Art of Literature
.
The Art of Literature: Loan and Selling Exhibition
(6 June – 14 July), which brings together an extraordinary selection of masterpieces embodying this most productive of creative partnerships. At times direct and at other times subtly allusive, the connections between art and literature explored across this exhibition offer exciting insights into the works of important artists and writers including Marlene Dumas, William Shakespeare, Peter Paul Rubens, Lucian Freud, Joan Mitchell, James Joyce, Pablo Picasso and Peter Doig.
The Art of Literature: Auction Highlights Exhibition (6–16 June) presents highlights from our summer sale season, with fashion by Molly Goddard, to explore connections between art and literature across a wide range of genres and periods. From antiquities and Old Master paintings to fine jewellery and contemporary art, the works in this exhibition underscore the interconnections between painters and poets, sculptors and novelists, dramatists and craftspeople that have existed for millennia.
Watch the video to follow exhibition curators, Annabelle Scholar, Mark Wiltshire and Victoria Gramm, as they take you through the highlights of our Loan and Selling Exhibition.


For information contact: artofliterature@christies.com.
Visit our exhibition
On view | Christie's London
Join us and uncover the inspirations behind the great works of art and literature through the centuries — entry is free and open to all.

On view
◆ Art of Literature Auction Highlights Exhibition (6–16 June)
◆ Art of Literature Loan and Selling Exhibition (6 June – 14 July)
◆ First Editions, Second Thoughts: An Auction in Support of English PEN (a selection of lots will be on view from 6–16 June within The Art of Literature: Auction Highlights Exhibition. A full exhibition of all lots will be on show from 9–12 July)

Location
8 King Street
London SW1Y 6QT

Viewing times
Weekdays, 9am – 5pm
Weekends, 12pm – 5pm

*Closed 18 and 19 June
*Extended viewing until 8pm on 4 and 11 July


Enquiries
artofliterature@christies.com
Special features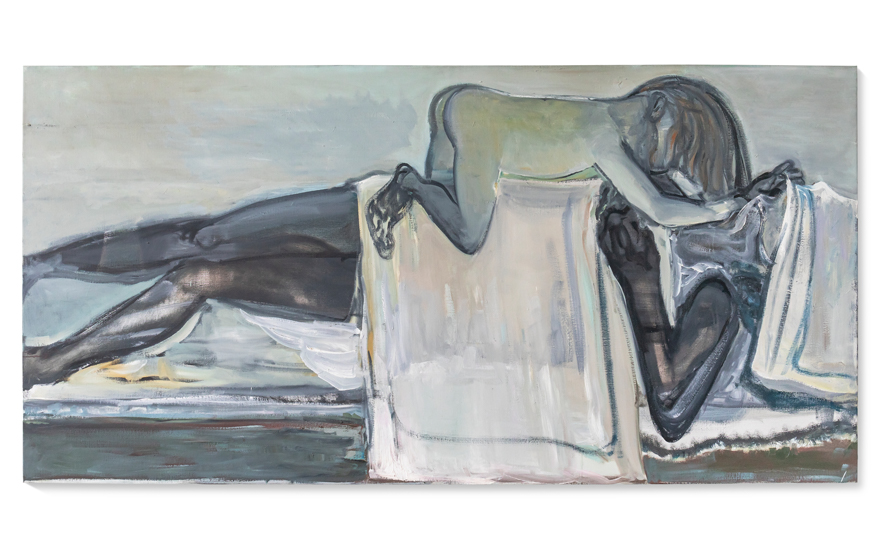 Feature
Marlene Dumas: 'I use every kind of trick to get attention… you are forced to say yes or no'
As two of Dumas's works come to Christie's for our Art of Literature exhibition, Jessica Lack surveys the career of the South African painter whose provocative images explore sex and death
Interview
Meet Molly Goddard, British fashion's rising star
With Goddard's exuberant creations inspired by Tess of the d'Urbervilles on display in London as part of our Art of Literature exhibition, the designer, above left, talks to Christie's about the diverse influences on her creative journey