Celebrating 40 Years of Christie's South Kensington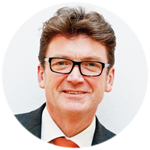 'I joined Christie's South Kensington in the summer of 1984 on a six week contract as a porter and it was a total revelation to me. I instantly became fascinated by the extraordinary array of collectibles and art that they offered, at that time in over 450 sales a year. As well as the staple furniture and painting auctions, other sales ranged from Victorian Christmas Cards to Aeronautical sales. We even once sold a client's collection of cookers and ranges, an experience I'll never forget as a porter! It wasn't just the art and objects, but just as much the people in the industry: the Christie's specialists, the dealers, collectors, connoisseurs and private individuals who came into the salerooms.
Today, Christie's South Kensington is the busiest saleroom in the United Kingdom, and arguably the world though we've refined our offering over the years. Here in the heart of London's cultural hub, with the V&A, Science Museum, Natural History Museum, and a host of other major institutions a stone's throw from Old Brompton Road, I describe Christie's SW7 salerooms as the alternative museum. Every week there are different sales on view, open to everyone, and not only can you come and be inspired, but unlike the museums you can bid for and buy the exhibits from £500.
I love Christie's just as much now, as the first day I stepped foot in the saleroom, perhaps even more. Every day I'll see something new, I'll be inspired, and my appetite to learn only gets stronger. I hope that with this significant anniversary more and more people will discover the joys of this unique saleroom.'
— Nic McElhatton, Chairman, Christie's South Kensington