Lot Content
Global notice
COVID-19 Important notice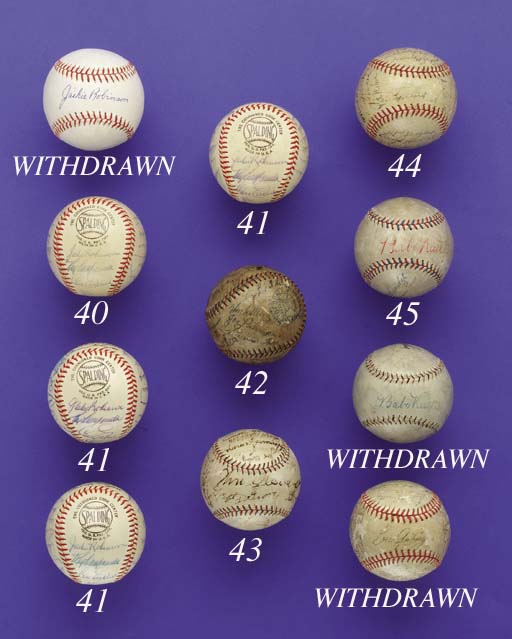 1930 PHILADELPHIA A'S TEAM SIGNED BALL
Details
1930 PHILADELPHIA A'S TEAM SIGNED BALL
Two-color stitched Official American League Ball with twenty-eight signatures representing the 1930 Philadelphia A's team.
Signatures rate about 5/10 on an otherwise excellent ball. Cochrane, Collins, Foxx, Mack and Simmons are noted on the ball but appear lighter. Grove is darker and shares the sweet spot with one other name. A Letter of Authenticity is provided by James Spence.

;
More from

SPORTS MEMORABILIA