Lot Content
COVID-19 Important notice
Read More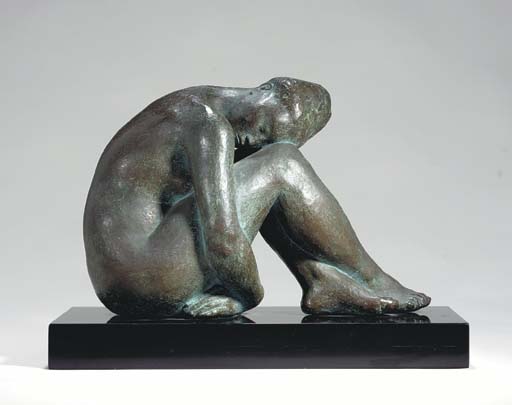 Francisco Zuniga (Costa Rican 1912-1998)
Desnudo de Victoria reclinada
Details
Francisco Zuniga (Costa Rican 1912-1998) Desnudo de Victoria reclinada signed, dated and numbered 'Zuniga 1964 II/III' (on the head) bronze with green patina 11 x 8½ x 15 in. (28 x 21.6 x 38.1 cm.) Executed in 1964.
Literature
Francisco Zúñiga: Cátalogo Razonado Volúmen I, Escultura 1923-1993, Albedrío & Fundación Zúñiga Laborde, A.C., Mexico, 1999, p. 259, n. 407 (illustrated)

Sale Room Notice
Please note that the present sculpture has been incorrectly inscribed by the artist as II/III.

Lot Essay
We are grateful to Mr. Ariel Zúñiga for his assistance in confirming the authenticity of this work.

;
More From

Latin American Sale