Lot Content
Global notice
COVID-19 Important notice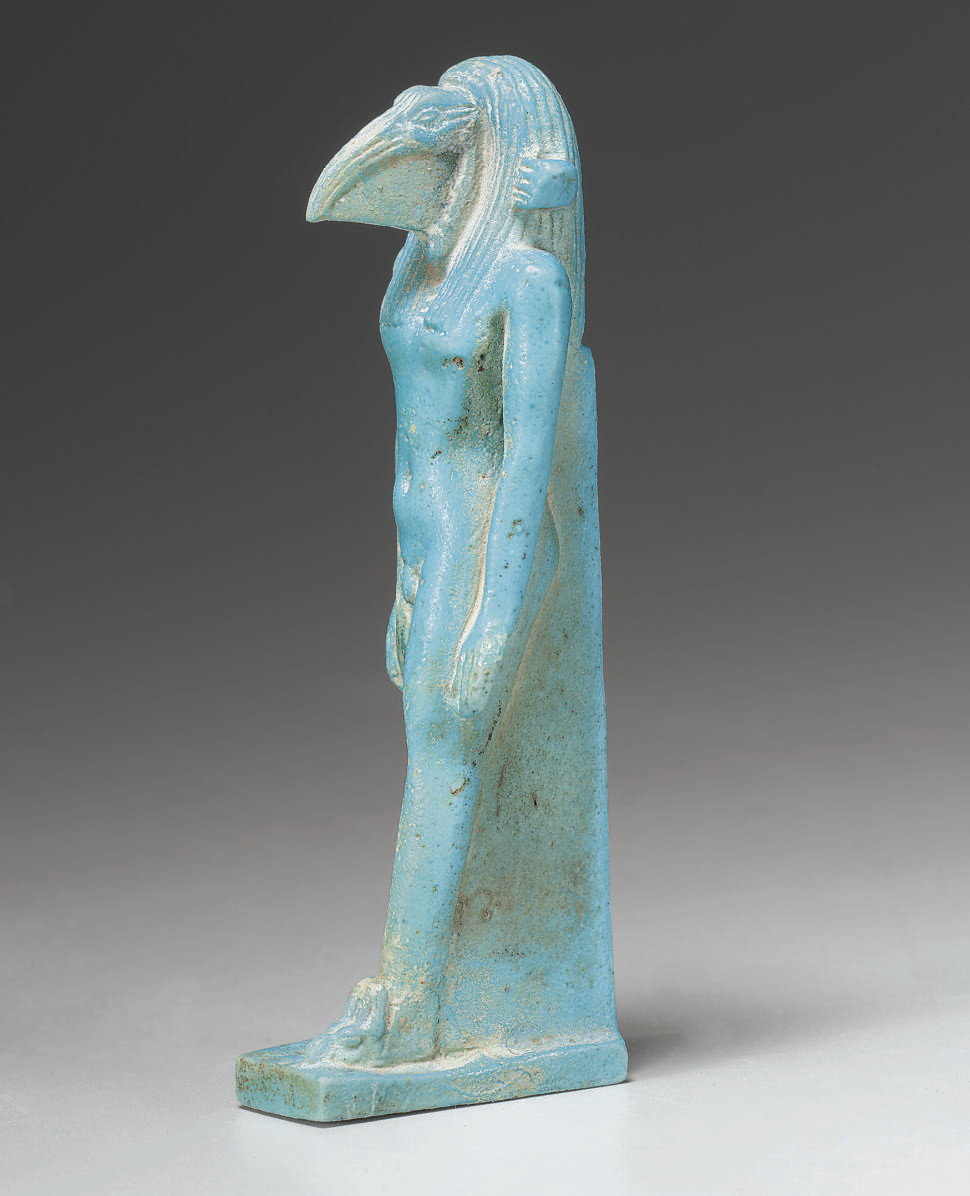 AN EGYPTIAN FAIENCE THOTH AMULET
PTOLEMAIC PERIOD, 304-30 B.C.
Details
AN EGYPTIAN FAIENCE THOTH AMULET
PTOLEMAIC PERIOD, 304-30 B.C.
The ibis-headed god striding forward with his left leg advanced, his arms at his side, depicted nude but for jackal-headed shoes, a broad collar and a striated tripartite wig, with a vertical suspension loop with horizontal ridges on the wig above each shoulder, the smooth back pillar with a conical cavity above the integral rectangular plinth
4 3/8 in. (11.1 cm.) high

Provenance
Collected by Gustave Jéquier (1868-1946).