Lot Content
COVID-19 Important notice
Read More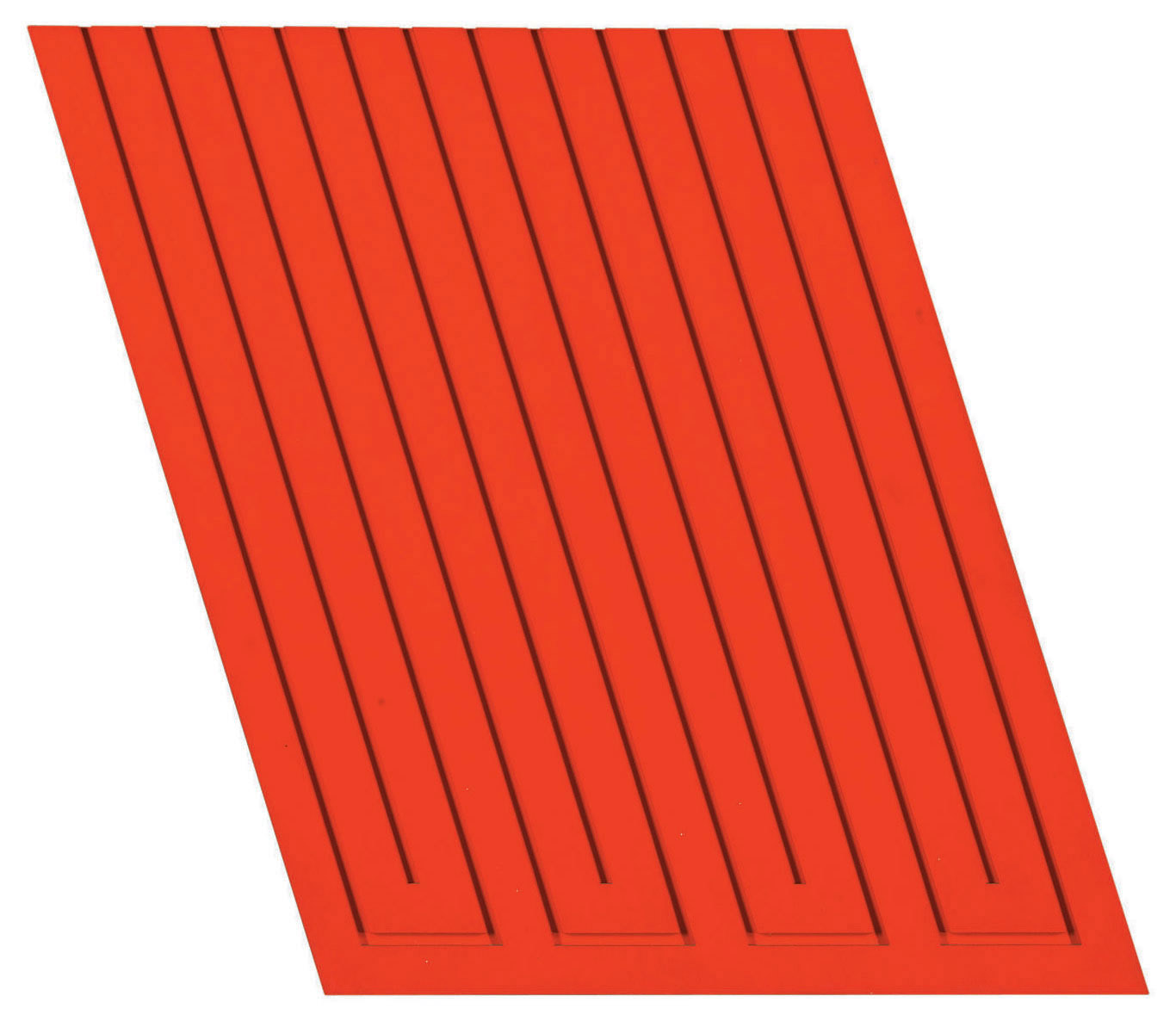 Property from the Collection of Max Palevsky In December of 1963, Donald Judd exhibited a series of monochrome works at Green Gallery in New York. His first solo show since a 1957 exhibition of expressionist paintings at Panoramas Gallery, his 1963 exhibition included a series of plywood sculptures painted in Cadmium Red Light. The absorbent surface of the wood allowed for the complete emersion of color- each object saturated with the bright red hue. This particular color spoke volumes to Judd, who wrote that "Color, like material, is what art is made from. It alone is not art...I like the color and I like the quality of the Cadmium Red Light. [It has] the right value for a three dimensional object. If you paint something black or any dark color, you can't tell what its edges are like. If you paint it white, it seems small and purist. And red, other than a gray of that value, seems the only color that really makes an object sharp and defines its contours and angles. (D. Judd, "Some Aspects of Color in General and Red and Black in Particular" in D. Elgar, ed., Donald Judd: Colorist, exh. cat., Ostfildern-Ruit, 2000, p. 114). A major declaration of his departure from the establishment of Expressionist painting, Judd's Green Gallery works represented a valiant starting point in his artistic career. Rather than focus on the intellectual associations between color and abstraction as emotionally evocative, Judd literalized these sentiments by creating three dimensional works in which color was a medium. Though penetrating and intense, the uniform color of the cadmium red light wooden sculptures established an instantaneous and undeniable relationship among the objects, the viewer and space. His wood block sculptures from 1978 internalized these relationships, relying upon the repetition of dynamic geometric shapes differentiated only by the varied cut-away grooves on the surface. The uniformity of color enhances these structural nuances, shadows cast within these planes providing a tonal rhythm, subtly shifting with the movement of the viewer across the visual plane of the sculptures. Judd continued to explore the potential of Cadmium Red Light, and would, throughout his career, continually reinvent the structure of his work in order to maximize the possibilities of red as an infinite conduit for his purist vision.
Donald Judd (1928-1994)
Untitled, 1978 (7.78 Judd)
Details
Donald Judd (1928-1994) Untitled, 1978 (7.78 Judd) stamped 'DON JUDD 10L 7.78 CW' (on the reverse) painted parallelogram woodblock in sugar pine, red 5L 20¾ x 16¾ x 2 in. (52.9 x 42.5 x 5 cm.) Executed in 1978.
Provenance
Leo Castelli Gallery, New York
Acquired from the above by the late owner

More From

Post-War and Contemporary Morning Session