Lot Content
Global notice
COVID-19 Important notice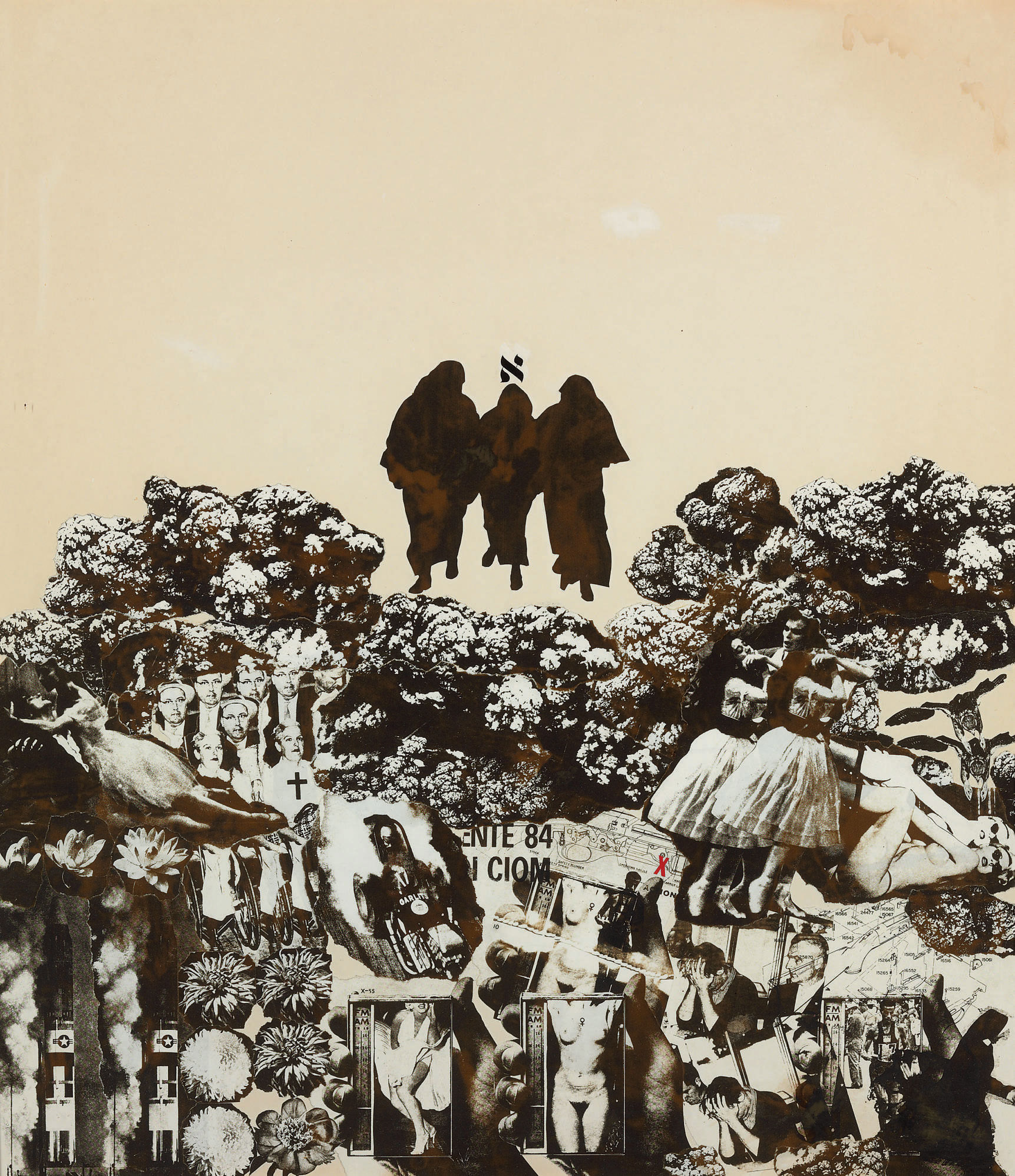 The Dennis Hopper Collection
Wallace Berman (1926-1976)
Scope
Details
Wallace Berman (1926-1976)
Scope
verifax collage on board
31¾ x 27½ in. (80.6 x 69.8 cm.)
Executed in 1965.

Provenance
LA Louvre Gallery, New York

Exhibited
Los Angeles, Otis Art Institute Gallery, Wallace Berman Retrospective, October-November 1978.
New York, Whitney Museum of American Art; Minneapolis, Walker Art Center; M.H. de Young Memorial Museum, The Fine Arts Museums of San Francisco, Beat Culture and the New America: 1950-1965, November 1995-December 1996, p. 85 (illustrated).
Paris, Centre National de la Cinématographie and Melourne, Australian Centre for the Moving Image, Dennis Hopper and the New Hollywood, October 2008-April 2010, p. 51 (illustrated).

More from

Post-War and Contemporary Afternoon Session