Lot Content
COVID-19 Important notice
Read More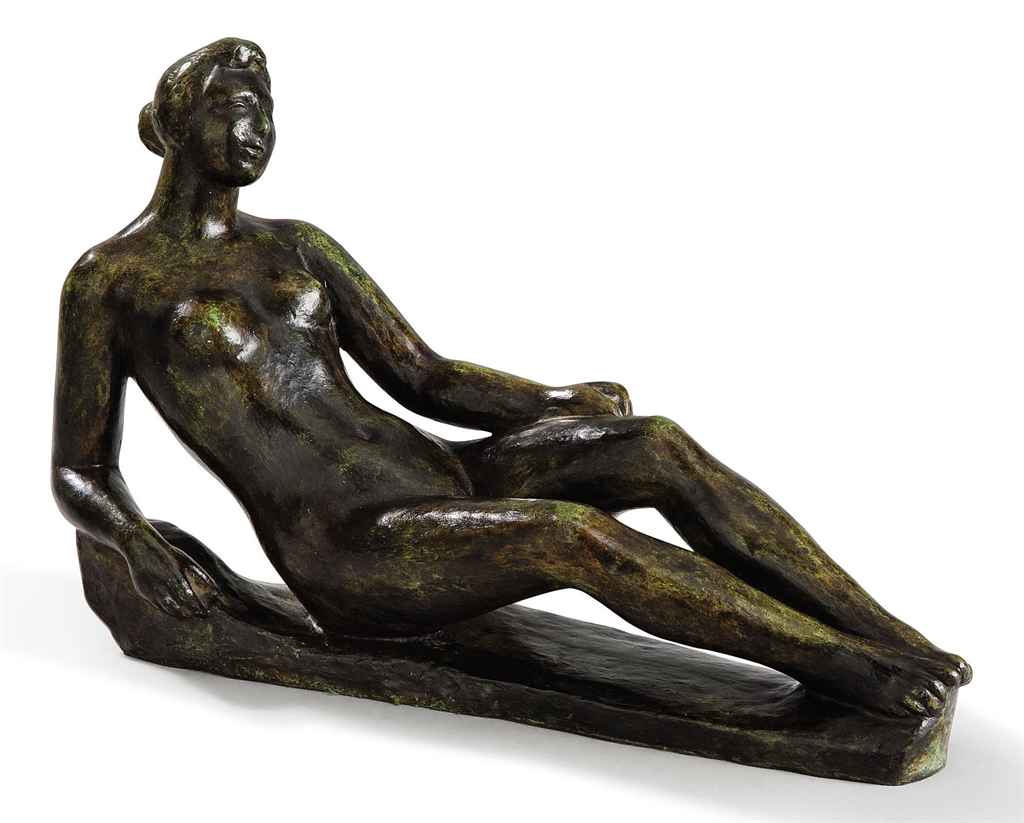 PROPERTY FROM A PRIVATE EUROPEAN COLLECTION
Aristide Maillol (1861-1944)
Étude pour le monument à Paul Cezanne
Details
Aristide Maillol (1861-1944) Étude pour le monument à Paul Cezanne signed with monogram and numbered '1/6' (on the top of the base); inscribed '.Alexis Rudier.Fondeur.Paris' (on the side of the base) bronze with brown and green patina Length: 13 3/8 in. (34 cm.) Conceived circa 1912 and cast in a numbered edition of six
Provenance
Perls Galleries, New York.
Ray Stark, Los Angeles, by whom acquired from the above.
A gift from the above to the previous owner in 2004.
Acquired by the present owner in 2006.

Sale Room Notice
Please note that this work was conceived circa 1913 and not as stated in the catalogue.

Lot Essay
Olivier Lorquin will issue a certificate of authenticity to the buyer.

More From

Impressionist/Modern Day Sale