Lot Content
COVID-19 Important notice
Read More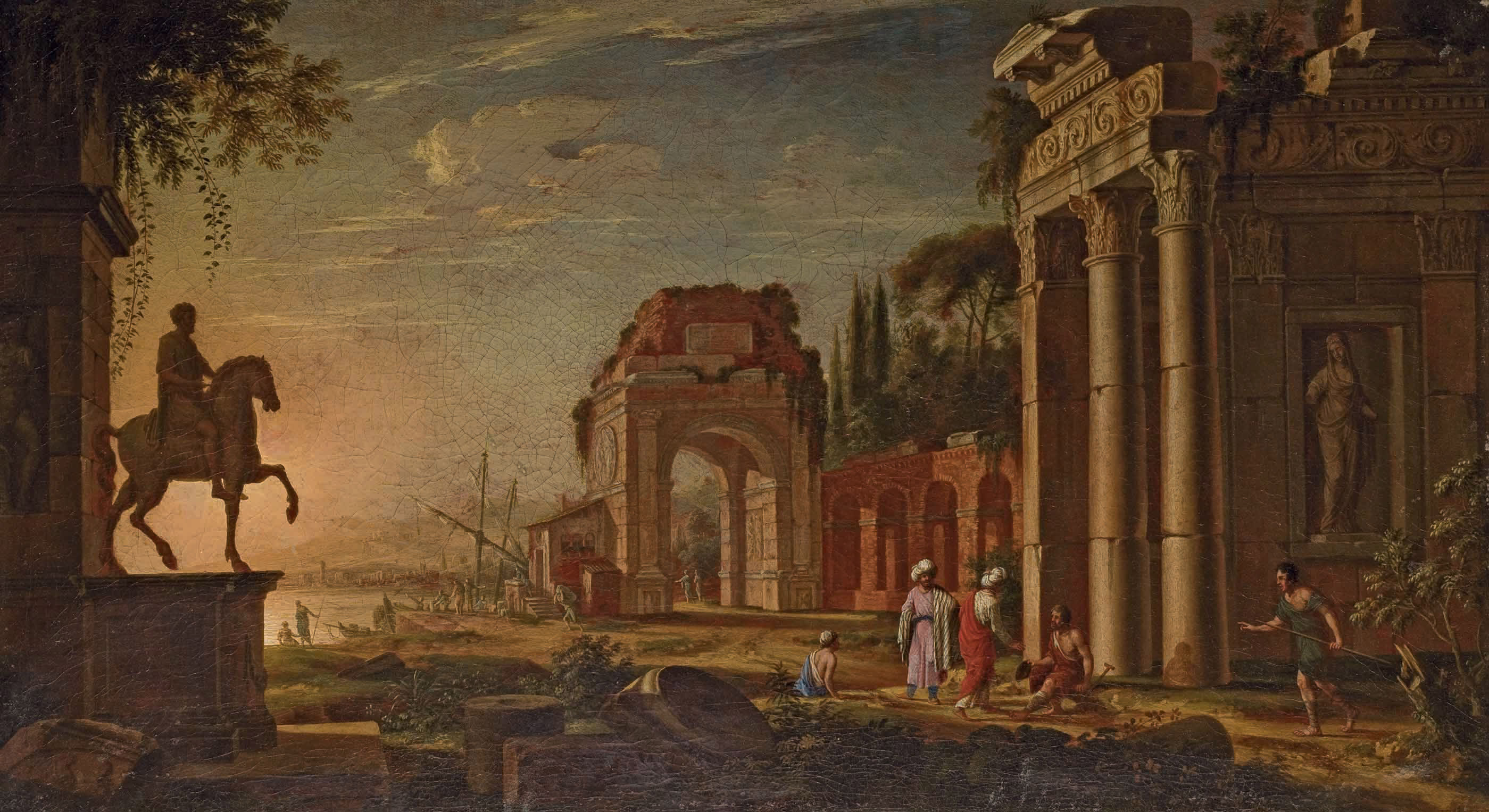 JOHANN OSWALD HARMS (HAMBOURG 1643-1708 BRUNSWICK)
Personnages dans un caprice architectural
Details
JOHANN OSWALD HARMS (HAMBOURG 1643-1708 BRUNSWICK) Personnages dans un caprice architectural signé 'JO. HARMS' (en bas au centre sur la colonne) huile sur toile 53,5 x 98,5 cm.
Post Lot Text
A CAPRICCIO LANDSCAPE, OIL ON CANVAS, SIGNED, BY JOHANN OSWALD HARMS
Brought to you by
Caroline Lescure
Administrateur
Check the condition report or get in touch for additional information about this
Condition Report
If you wish to view the condition report of this lot, please sign in to your account.
Sign in
View Condition Report
More From

Tableaux Anciens et du XIXème Siècle