Lot Content
Global notice
COVID-19 Important notice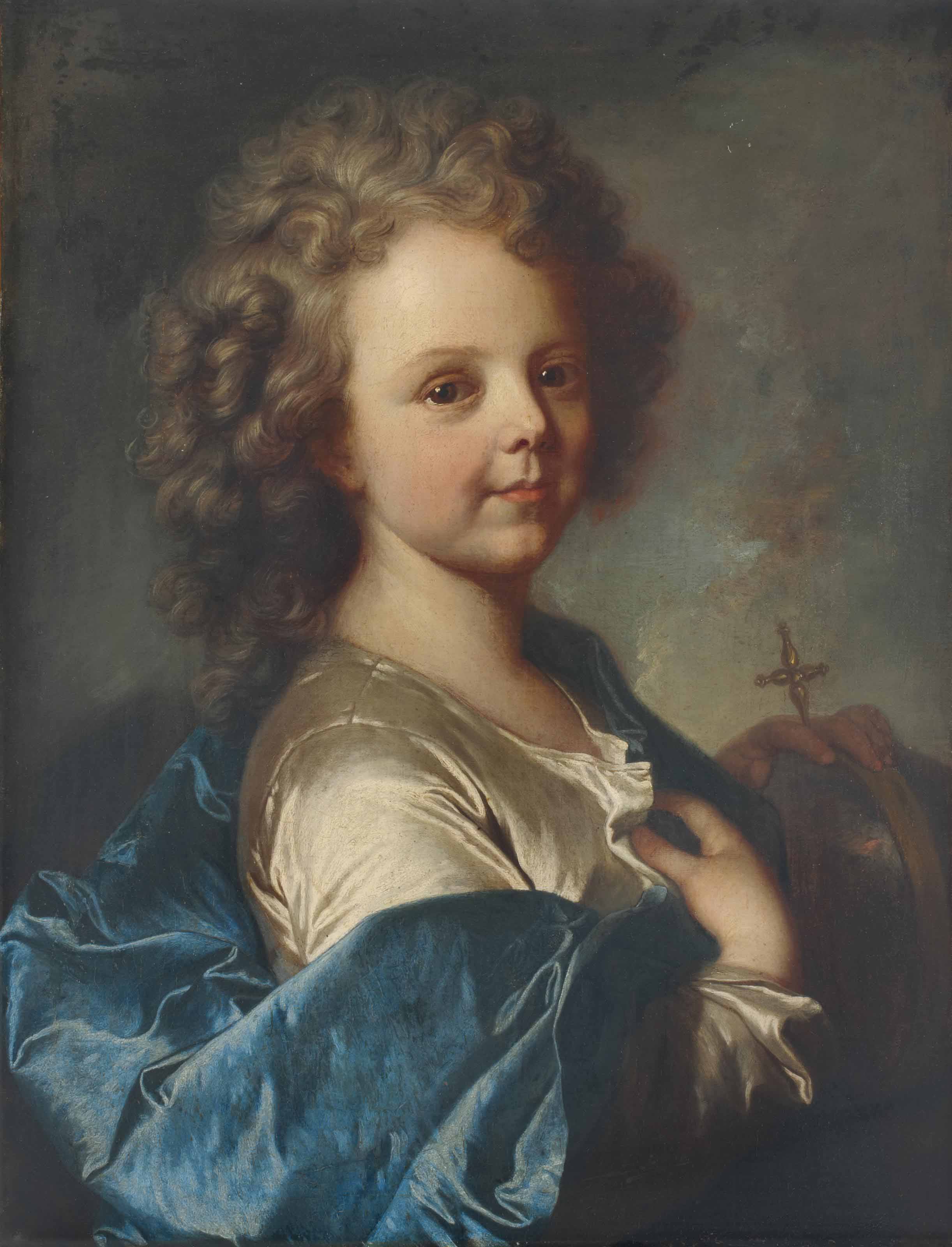 ENTOURAGE DE HYACINTHE RIGAUD (PERPIGNAN 1659-1743 PARIS)
Portrait d'un enfant avec une cape bleue
Details
ENTOURAGE DE HYACINTHE RIGAUD (PERPIGNAN 1659-1743 PARIS)
Portrait d'un enfant avec une cape bleue
huile sur toile
56 x 43 cm.

Post Lot Text
PORTRAIT OF A CHILD WITH A BLUE CAPE, OIL ON CANVAS, CIRCLE OF HYACINTHE RIGAUD
Sale Room Notice
Ce tableau a été publié dans un article d'Alfred Leroy, "The portraits of Louis XV as a child", dans The Connoisseur de décembre 1938. Ariane James-Sarazin a confimé l'attribution du tableau, qu'elle date vers 1710-15. Selon elle, le tableau pourrait représenter le Christ en Salvator Mundi.


The picture was published in an article by Alfred Leroy, "The portraits of Louis XV as a child", in The Connoisseur of December 1938. Ariane James-Sarazin, who confirms the attribution, dates the painting circa 1710-15. In her opinion, it could represent the Christ as Salvator Mundi.

Brought to you by
Mathilde Fennebresque
Administration Mobilier & Sculpture
Check the condition report or get in touch for additional information about this
Condition Report
If you wish to view the condition report of this lot, please sign in to your account.
Sign in
View condition report
More from

Le goût Français - Arts décoratifs du XIIIe au XIXe siècle