Lot Content
COVID-19 Important notice
Read More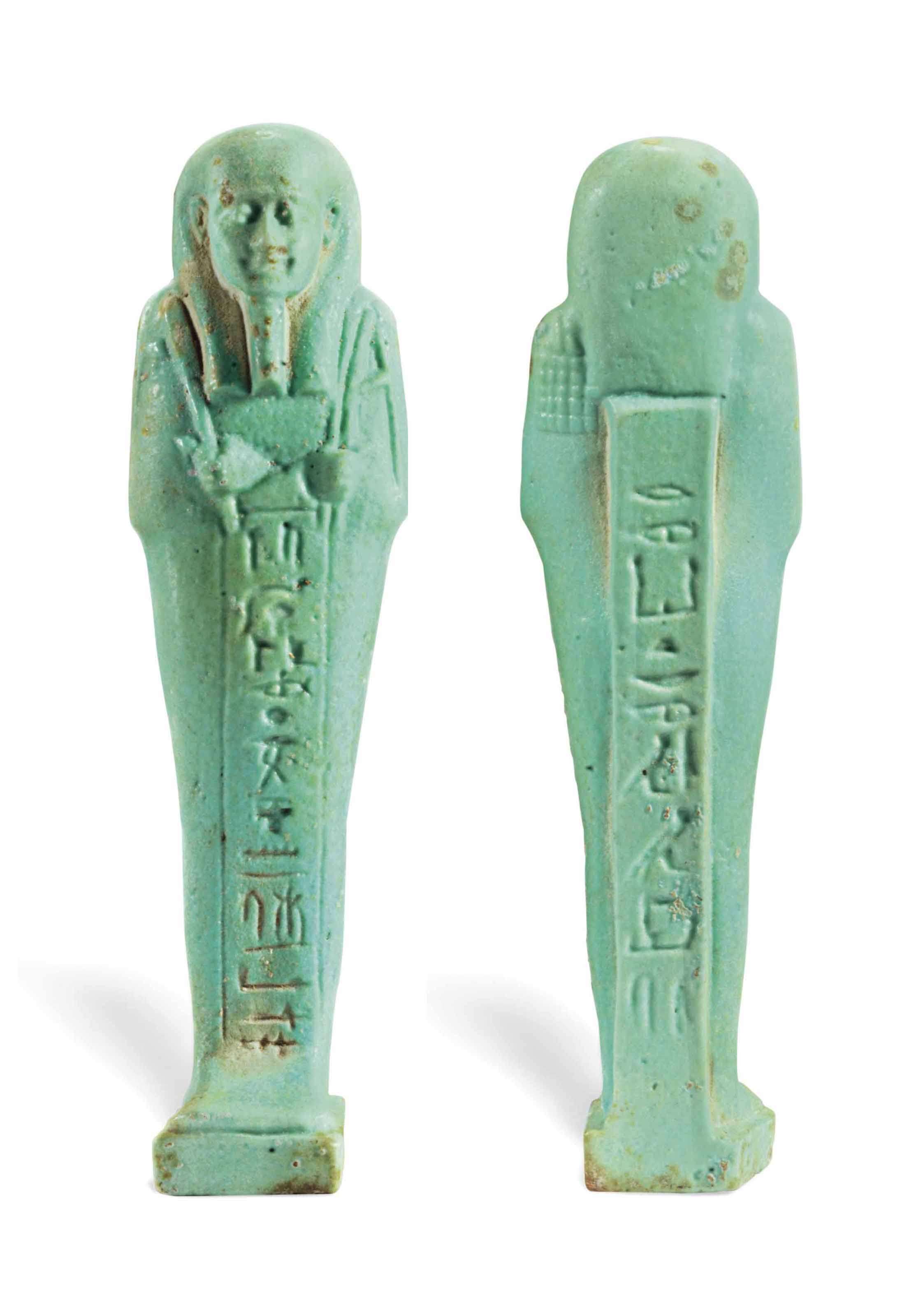 AN EGYPTIAN TURQUOISE FAIENCE SHABTI FOR WAIBREMEN
LATE PERIOD, CIRCA 664-332 B.C.
Details
AN EGYPTIAN TURQUOISE FAIENCE SHABTI FOR WAIBREMEN LATE PERIOD, CIRCA 664-332 B.C. On integral plinth, wearing a tripartite wig and plaited false beard, holding a pick in each hand with a seed bag over his left shoulder, a single column of hieroglyphs on the front and on the back pillar, inscribed for 'the Osiris Waibremen, born of Aas', the back pillar with a passage from Chapter 6 of the Book of the Dead 4 7/8 in. (12.4 cm.) high
Provenance
with Gallery Drees Archeo, Brussels, 1980.
Brought to you by
Check the condition report or get in touch for additional information about this
Condition Report
If you wish to view the condition report of this lot, please sign in to your account.
Sign in
View Condition Report