Lot Content
COVID-19 Important notice
Read More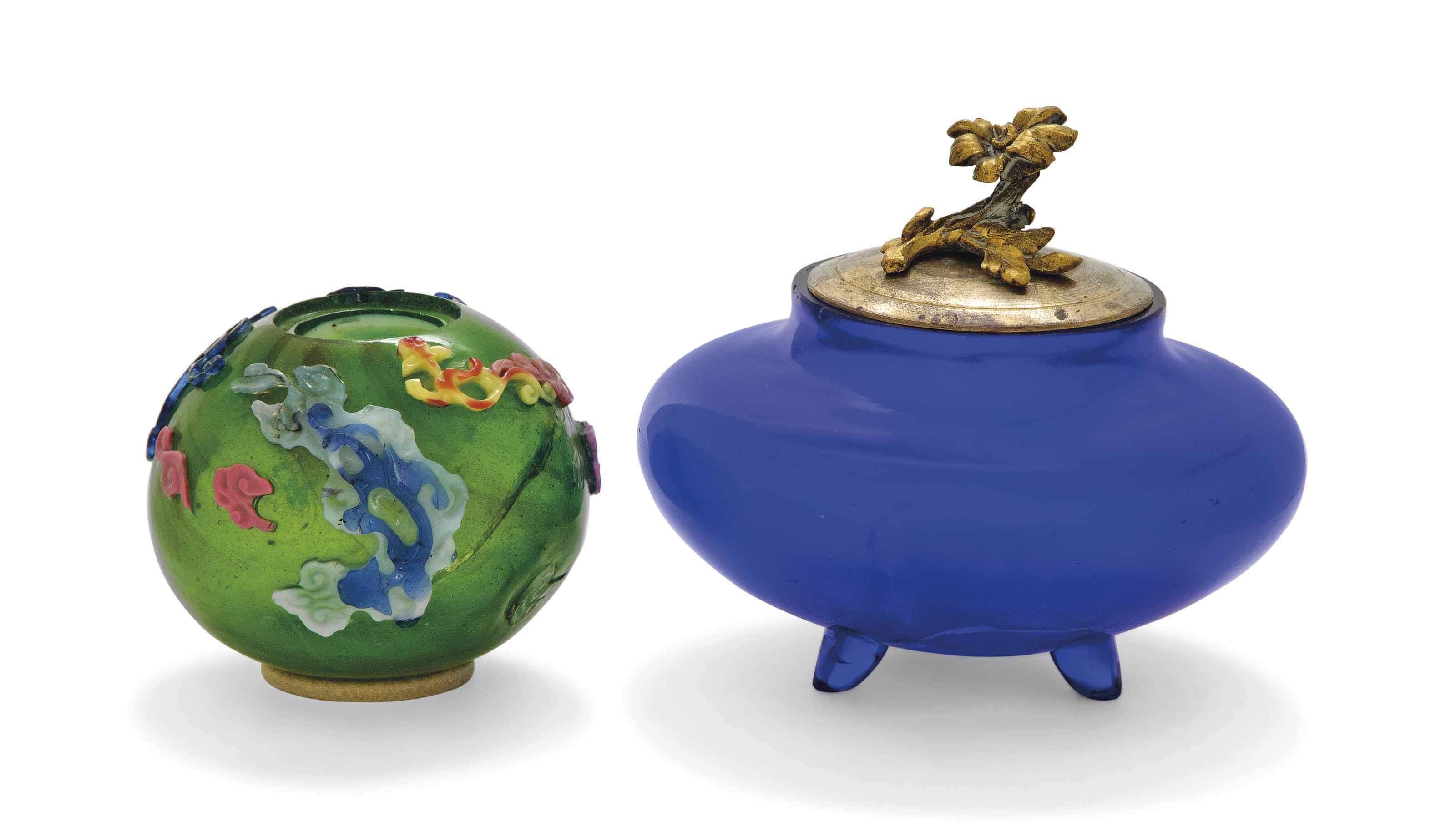 A CHINESE BLUE GLASS TRIPOD CENSER AND A FIVE-COLOUR GLASS OVERLAY GLASS BRUSH WASHER
QIANLONG PERIOD (1736-1795), THE CENSER WITH A FOUR-CHARACTER INCISED MARK AND OF THE PERIOD
Details
A CHINESE BLUE GLASS TRIPOD CENSER AND A FIVE-COLOUR GLASS OVERLAY GLASS BRUSH WASHER QIANLONG PERIOD (1736-1795), THE CENSER WITH A FOUR-CHARACTER INCISED MARK AND OF THE PERIOD The first of compressed globular form with a later bronze cover, the brush washer is applied in overlays of pink, yellow, red, light blue and dark blue and carved with sinuous chilong and clouds The largest 6 ¼ in. (16 cm.) diam.
Brought to you by
Megan Thompson Green
Sale Enquiries
Check the condition report or get in touch for additional information about this
Condition Report
If you wish to view the condition report of this lot, please sign in to your account.
Sign in
View Condition Report
More From

Christie's Interiors