Lot Content
COVID-19 Important notice
Read More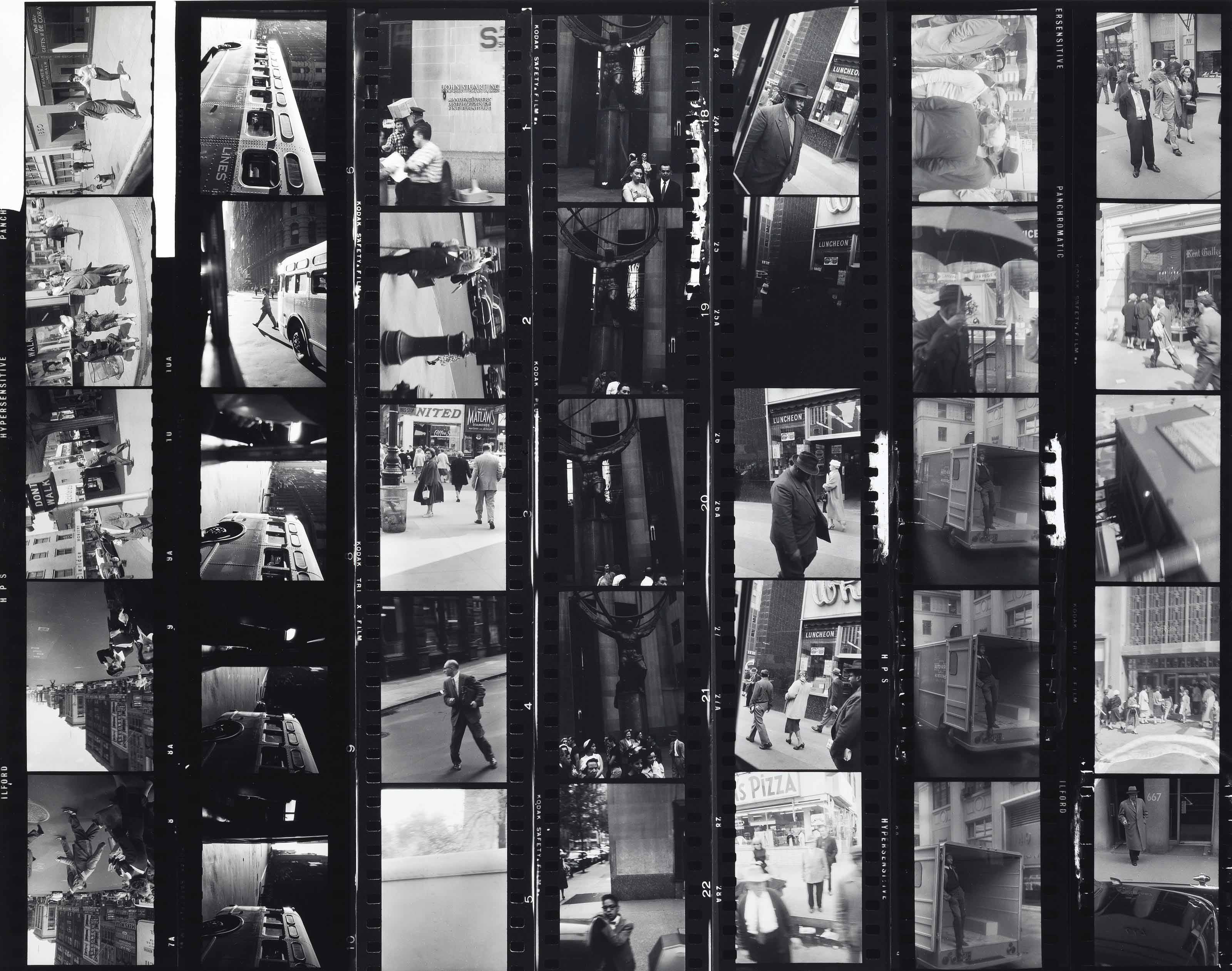 Robert Frank (B. 1924)
Bus Series Contact Sheet, 1958
Details
Robert Frank (B. 1924) Bus Series Contact Sheet, 1958 enlarged gelatin silver contact sheet, printed before 1971 credited, titled, dated, and annotated 'RF 144' in pencil on label affixed, number '7-236' and annotation 'Packet 7', with other various annotations in pencil (verso) image: 15 1/2 x 19 3/4 in. (39.4 x 50.2 cm.) sheet: 15 7/8 x 20 in .(40.4 x 50.9 cm.)
Provenance
with Bruce Silverstein Gallery, New York;
A Private Collector;
Swann Galleries, New York, March 24, 2011, lot 124.
Literature
Sarah Greenough et al., Robert Frank: Moving Out, National Gallery of Art/SCALO, Washington, Zurich, New York, 1994, pp. 204-207.
Vicente Todoli et al., Robert Frank: Story Lines, Tate Publishing, London, 2004, pp. 122-131.

More From

Modern Visions: Exceptional Photographs