Lot Content
COVID-19 Important notice
Read More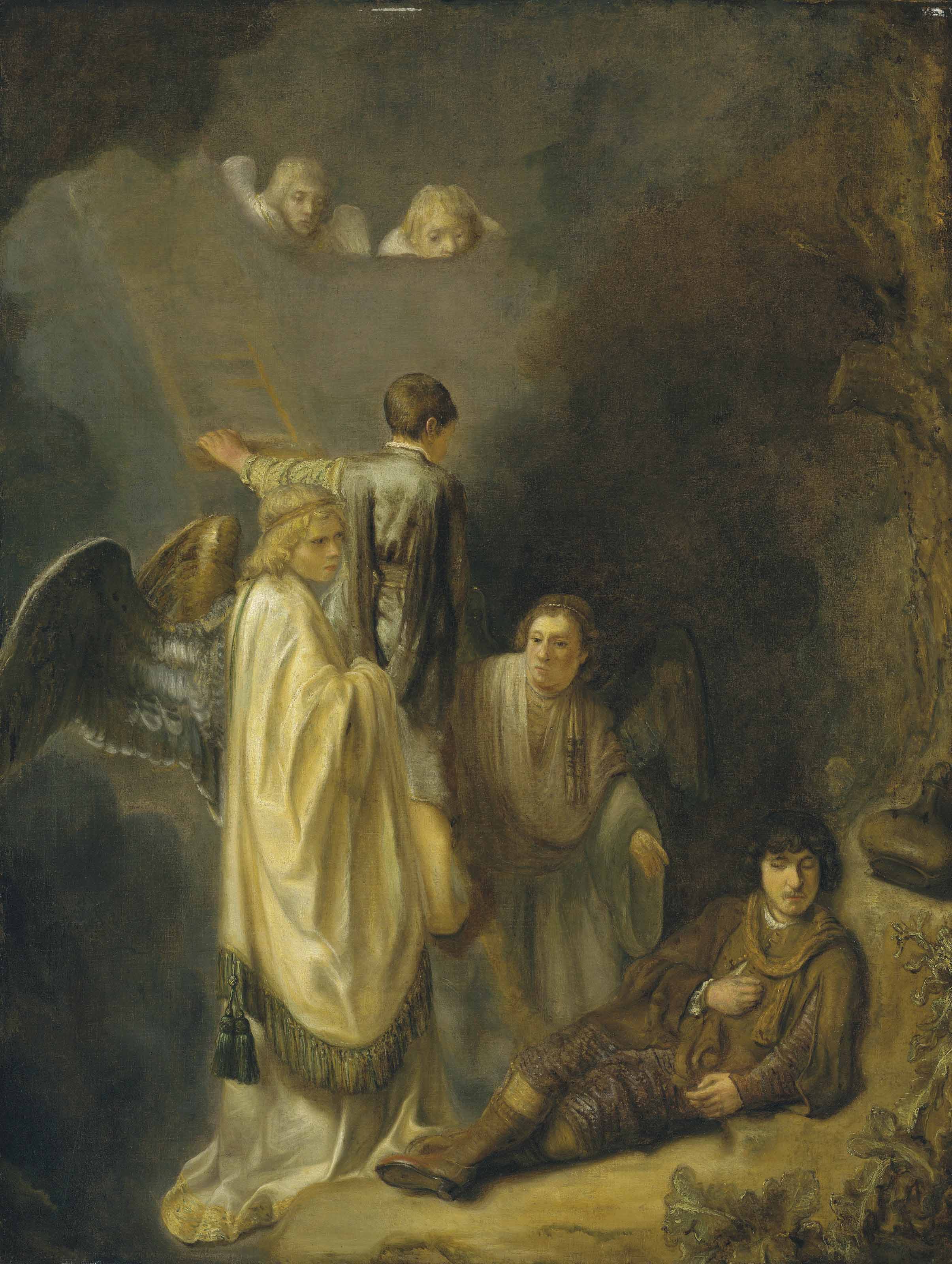 Property from a Private European Collection
School of Rembrandt, circa 1640
Jacob's dream
Details
School of Rembrandt, circa 1640 Jacob's dream oil on canvas 54 ¾ x 41 ½ in. (139 x 105.5 cm.)
Provenance
Max Flersheim collection, Paris, by 1911.
Ivar Kreuger (1880-1932), Stockholm; his sale (†), Svensk-Franska Konstgalleriet, Stockholm, 14 September 1932 (=1st day), lot 47, as 'Flinck'.
Consul General Karl Bergsten (1869-1953), Villa Dagmar, Stockholm, and by descent to the present owner.


Literature
A. Dayot, Grands et Petits Maîtres Hollandais, Paris, 1911, p. 120, no. 35, as 'Flinck'.
W. Martin, 'Ausstellung Altholländischer Bilder in Pariser Privatbesitz', Monatshefte für Kunstwissenschaft, IV, 1911, p. 436, as 'Flinck'.
J. W. von Moltke, Govaert Flinck 1615-1660, Amsterdam, 1965, p. 225, no. 9, under 'Wrongly attributed paintings and drawings', as 'Probably F. Bol'.
W. Sumowski, Gemälde Der Rembrandt-Schüler In Vier Bänden, Landau, 1983, IV, pp. 2875, 2961 and 3037, no. 1970, illustrated, as 'Anonymous Rembrandt School'.

Exhibited
Paris, Jeu de Paume, Grands et petits maîtres hollandais du XVIIe siècle, 28 April-10 June 1911, no. 34.
Brought to you by
Lucy Cox
Sale Coordinator
Check the condition report or get in touch for additional information about this
Condition Report
If you wish to view the condition report of this lot, please sign in to your account.
Sign in
View Condition Report
More From

Old Masters Day Sale