Lot Content
COVID-19 Important notice
Read More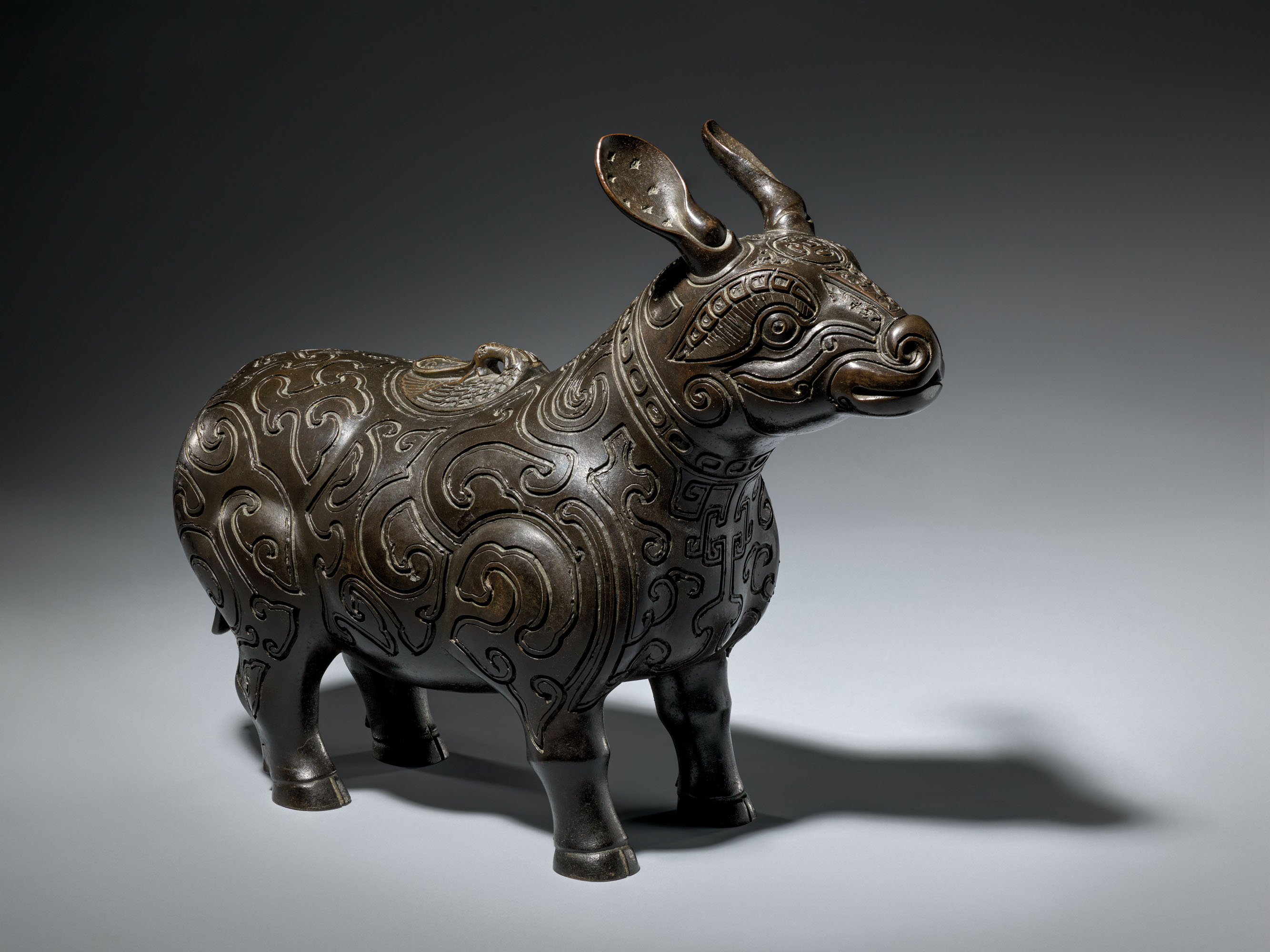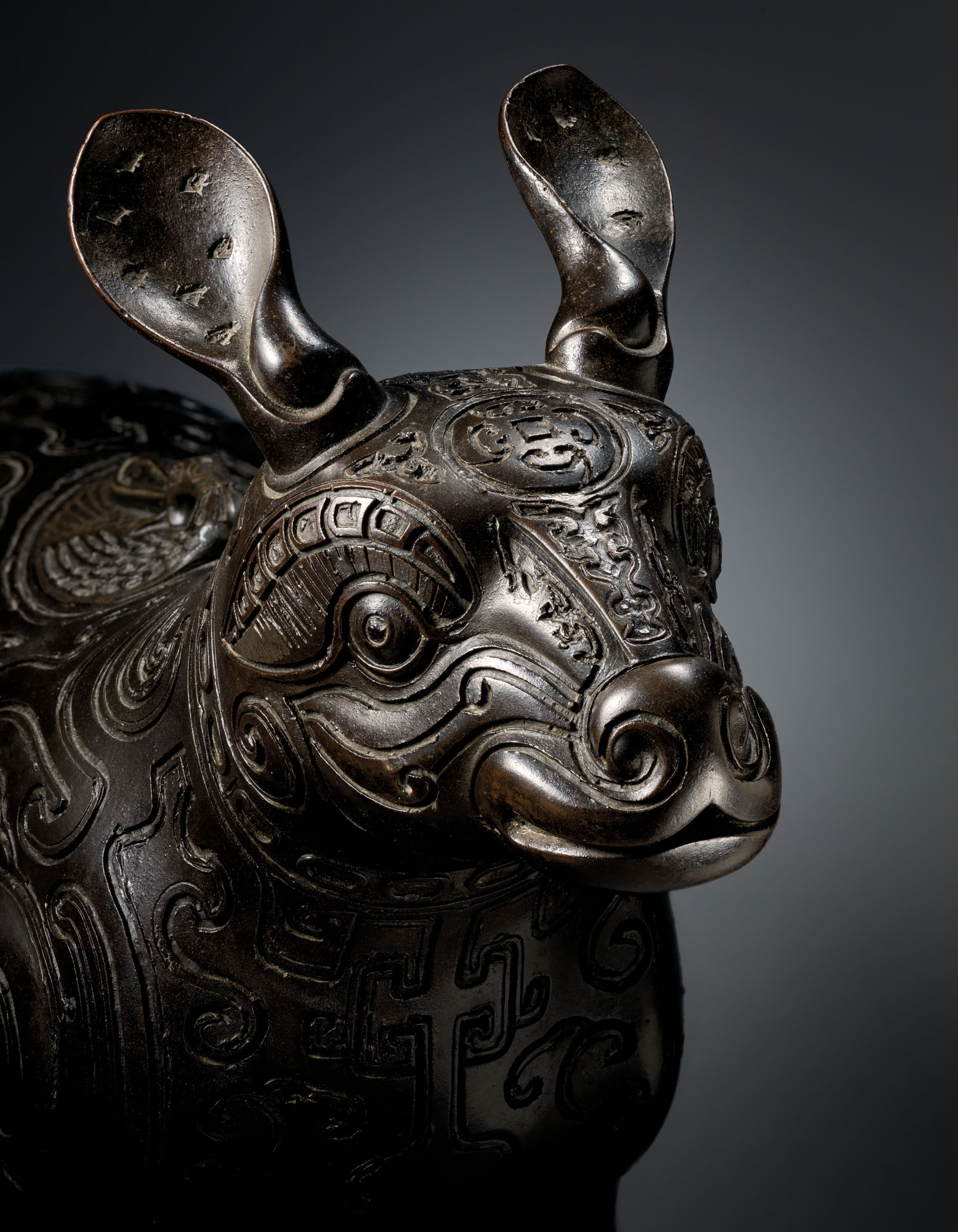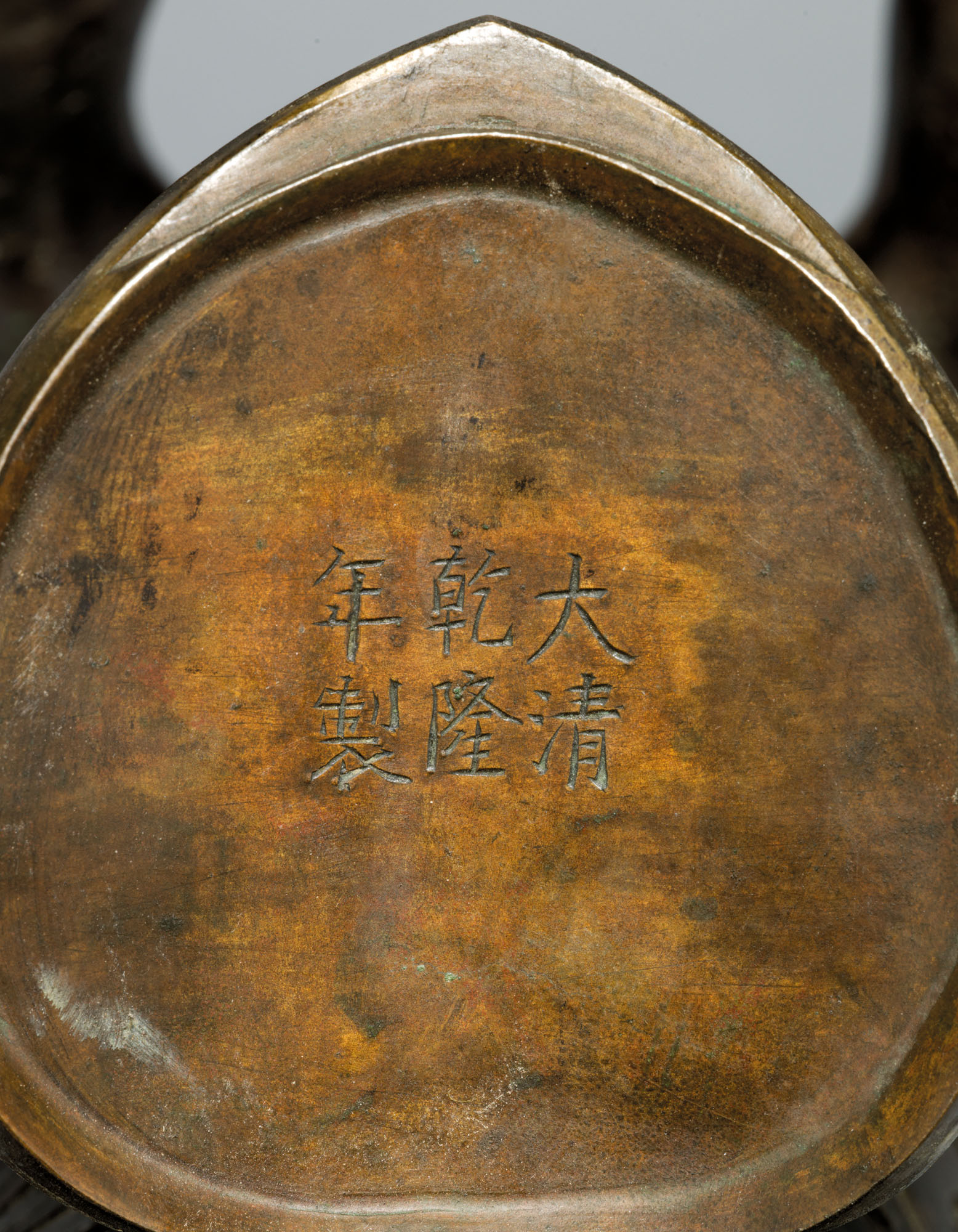 PROPERTY FROM A PRIVATE EUROPEAN COLLECTION
A RARE AND IMPORTANT BRONZE TAPIR-FORM VESSEL, XIZUN
QIANLONG INCISED SIX-CHARACTER MARK AND OF THE PERIOD (1736-1795)
Details
A RARE AND IMPORTANT BRONZE TAPIR-FORM VESSEL, XIZUN QIANLONG INCISED SIX-CHARACTER MARK AND OF THE PERIOD (1736-1795) The bronze is heavily cast iin the form of a tapir standing foursquare with its head facing forward. The body is cast with geometric scrolls and the facial details are finely highlighted in relief with curved brows. The hollowed body is fitted with a hinged-cover cast as a long-beaked bird with curved wings and its head turned backwards, the underside bearing the incised six-character mark. 15 in. (38 cm.) long
Provenance
A private European collection, amassed in the early 2000s.
Exhibited
Roemer- und Pelisaeus-Museum, Schätze für den Kaiser – Meisterwerke chinesischer Kunst (1368-1911), Hildesheim, 2015-2016, cat. p. 154
Brought to you by
Kate Hunt
Chinese Ceramics & Works of Art
Check the condition report or get in touch for additional information about this
Condition Report
If you wish to view the condition report of this lot, please sign in to your account.
Sign in
View Condition Report
More From

Important Chinese Art