Lot Content
COVID-19 Important notice
Read More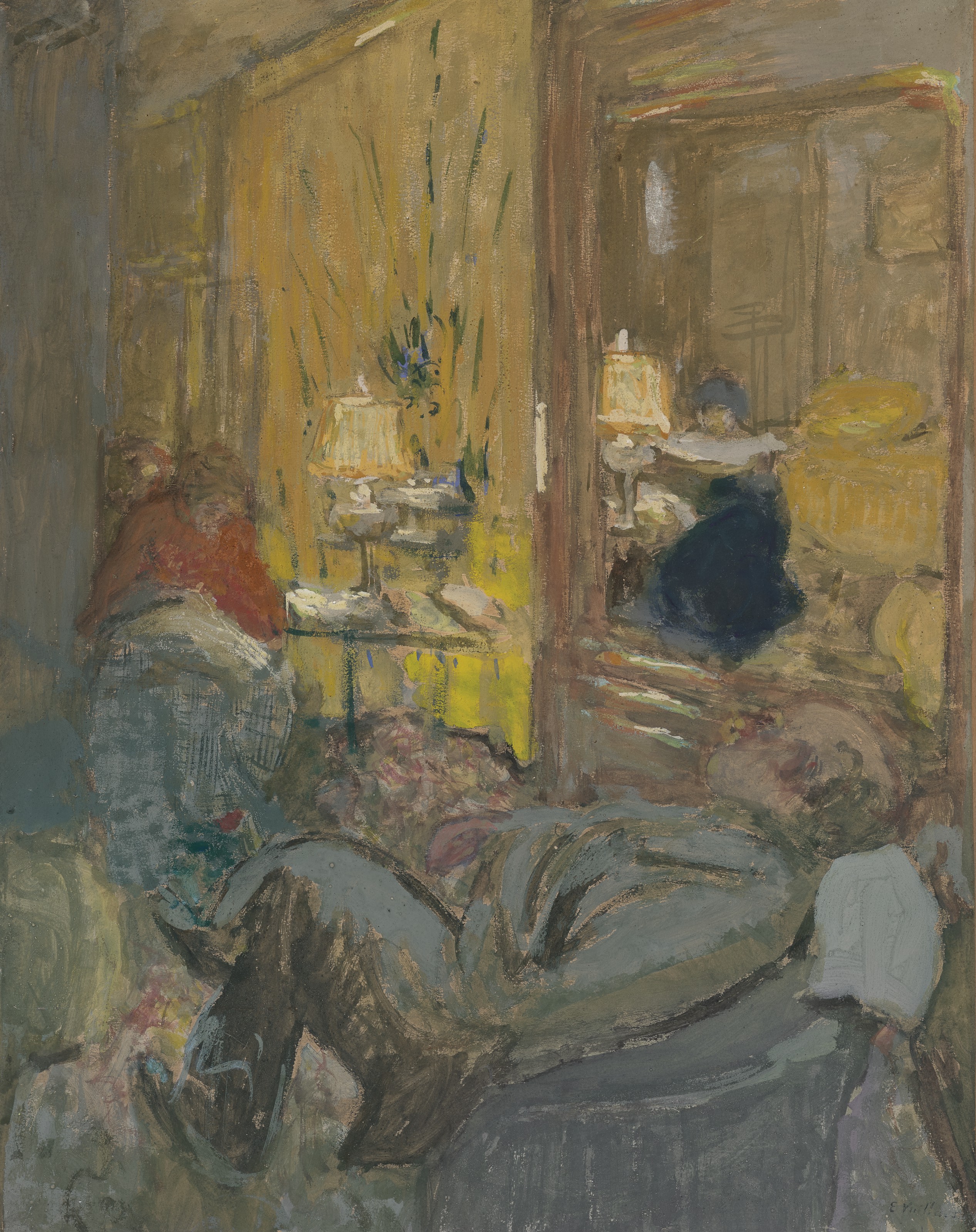 PROPERTY FROM THE COLLECTION OF ARNOLD AND DOROTHY NEUSTADTEROur father, Arnold Neustadter, made his reputation in business, as the organizational genius who invented and manufactured Rolodex, the iconic rotary card file for "contacts" that became de rigueur for homes and offices everywhere. While he contemplated the creation of the next ingenious desktop device, his cultural and intellectual bent led to a keen interest in Impressionist and Cubist painting and sculpture, classical music, Judaic studies and English literature. Born in the Bronx, he attended New York University, where he edited the college newspaper, played clarinet in an amateur orchestra, and read both the Talmud and Shakespeare. A trip to Europe in 1950 inspired a lifelong love of France, a passion he shared with his elegant, like-minded wife Dorothy. They learned to speak French, sent us to the Lycée Français in New York, and we were possibly the only Americans to spend summers in the beach town of Cabourg in Normandy, where Marcel Proust's family had vacationed, and which, renamed Balbec, is featured In Proust's writing. As our parents prowled art galleries in Paris and New York together, Dorothy's discerning eye, impeccable taste and flair helped inform the selection of works by Marc Chagall, Francis Picabia, Edgar Degas, Louis Valtat, Maurice Utrillo, and Amedeo Modigliani as well as by fledgling artists, which graced their apartments in Manhattan, London, and Palm Beach. Ardent philanthropists, Arnold and Dorothy supported UJA Federation, the Anti-Defamation League and other Jewish causes here and in Israel, where they donated a Chagall painting, "The Sukkah," to the Israel Museum. They were among the original founders of the Metropolitan Opera House when it moved to Lincoln Center in 1966. And, as collectors who had raised their paddles at countless auctions, they hoped that, upon their death, other art lovers would acquire and appreciate the works that enriched their lives for so many years. Please see lots: 744, 749, 753, 755-756, 760, 762-764, 768, 780-781 and 784.Martha Mendelsohn Jane Revasch Richard Neustadter
Edouard Vuillard (1868-1940)
Intérieur aux trois personnages
Details
Edouard Vuillard (1868-1940) Intérieur aux trois personnages stamped with signature 'E. Vuillard' (Lugt 2497a; lower right) peinture à la colle on paper laid down on canvas 23 ½ x 18 ½ in. (59.6 x 47 cm.) Painted in 1910
Provenance
Estate of the artist.
Galleria dell'Annunciata di B. Grossetti, Milan.
Lisette Choremi, Geneva.
Stephen Hahn, New York.
Acquired by the late owners, by 1971.
Literature
A. Salomon and G. Cogeval, Vuillard, Le regard innombrable: Catalogue critique des peintures et pastels, Paris, 2003, vol. II, p. 1047, no. IX-34 (illustrated).
Brought to you by
Allegra Bettini
Co-Head of Day Sale
Check the condition report or get in touch for additional information about this
Condition Report
If you wish to view the condition report of this lot, please sign in to your account.
Sign in
View Condition Report
More From

Impressionist & Modern Art Day Sale