Artist's Resale Right ("Droit de Suite"). Artist's… Read more
PROPERTY OF A GENTLEMAN
PABLO PICASSO (1881-1973)
Femme dans un rocking-chair (Jacqueline)
Details
PABLO PICASSO (1881-1973)
Femme dans un rocking-chair (Jacqueline)
signed 'Picasso' (centre left); indistinctly dated '25.3.56' (on the reverse)
oil on canvas
76 x 51 1/4 in. (194.5 x 130.1 cm.)
Painted at La Californie on 25 March 1956

Provenance
Galerie Louise Leiris [Daniel-Henry Kahnweiler], Paris, until at least 1958.
Private collection, United States, by whom acquired from the above, and thence by descent; sale, Christie's, London, 6 February 2007, lot 44.
Acquired at the above sale by the present owner.
Literature
C. Zervos, Pablo Picasso, vol. 17, Oeuvres de 1956 à 1957, Paris, 1966, no. 49 (illustrated pl. 19).
K. Gallwitz, Picasso at 90: The Late Work, Geneva, 1971, no. 115, p. 85 (illustrated).
K. Gallwitz, Picasso: The Heroic Years, New York, 1985, no. 115, p. 85 (illustrated).
Exhibited
Paris, Galerie Louise Leiris, Picasso Peintures 1955-1956, March - April 1957, no. 19.
New York, The Museum of Modern Art, Picasso: 75th Anniversary Exhibition, May - September 1957, p. 112 (illustrated); this exhibition later travelled to Chicago, Art Institute of Chicago, October - December 1957.
Philadelphia, Philadelphia Museum of Art, Picasso, A Loan Exhibition of his Paintings, Drawings, Sculptures, Ceramics, Prints and Illustrated Books, January - February 1958, no. 258 (illustrated).
Special Notice

Artist's Resale Right ("Droit de Suite"). Artist's Resale Right Regulations 2006 apply to this lot, the buyer agrees to pay us an amount equal to the resale royalty provided for in those Regulations, and we undertake to the buyer to pay such amount to the artist's collection agent.
This lot has been imported from outside of the UK for sale and placed under the Temporary Admission regime. Import VAT is payable at 5% on the hammer price. VAT at 20% will be added to the buyer's premium but will not be shown separately on our invoice.
Christie's has provided a minimum price guarantee and has a direct financial interest in this lot. Christie's has financed all or a part of such interest through a third party. Such third parties generally benefit financially if a guaranteed lot is sold. See the Important Notices in the Conditions of Sale for more information.
Brought to you by
Michelle McMullan
Senior Specialist
Celebrating Picasso's artistic legacy
8 April 2023 marks the 50th anniversary of Pablo Picasso's death. Christie's will commemorate the artist and his legacy throughout the year.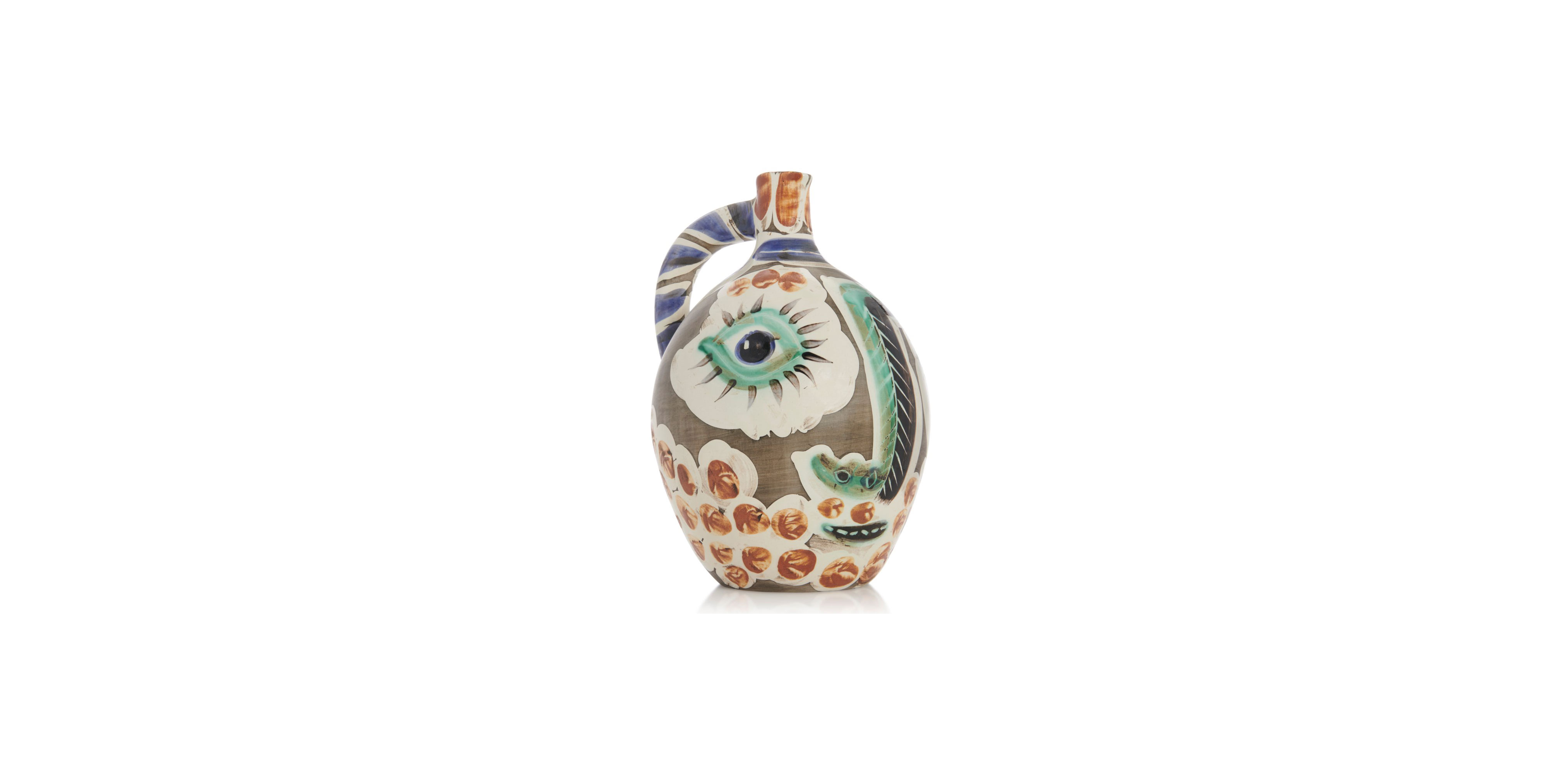 ;
Related Articles
View all
More from

20th/21st Century: London Evening Sale
View All
View All