Lot Content
Global notice
COVID-19 Important notice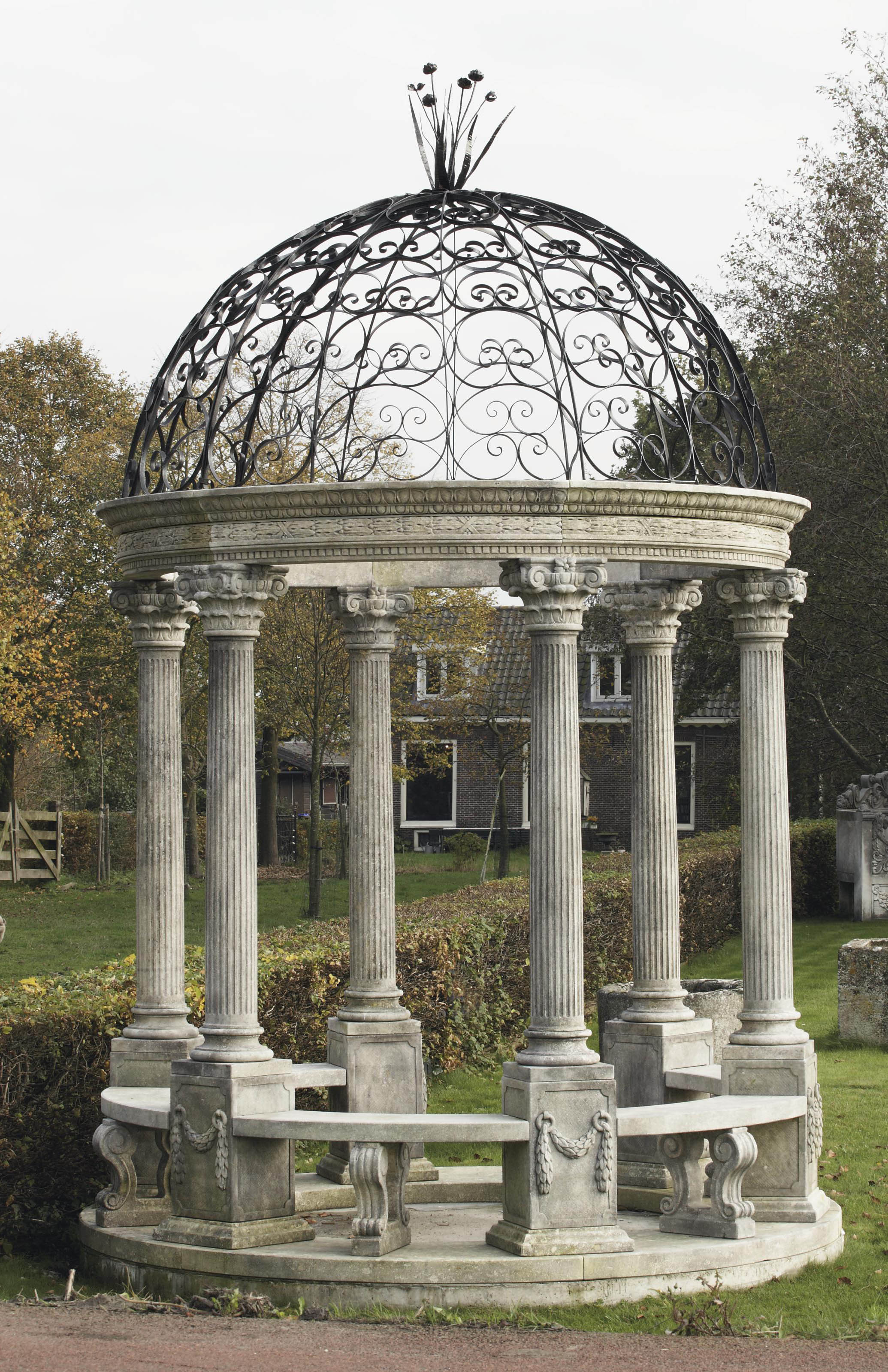 Indicates the Lot is subject to an additional hand… Read more
A carved limestone and wrought-iron Rotunda
Details
A carved limestone and wrought-iron Rotunda
The dome set on a dentilled frieze raised on six columns with Ionic capitals
450 cm. high x 300 cm. diam.

Special Notice

Indicates the Lot is subject to an additional handling fee of €80 (excl. VAT)
Brought to you by
Nikky Zwitserlood
All Lots
Check the condition report or get in touch for additional information about this
Condition Report
If you wish to view the condition report of this lot, please sign in to your account.
Sign in
View condition report
Lot Essay
Please note, the condition reports and additional images will be
available from April 18th

More from

The Piet Jonker Collection, Garden Sculpture & Architectural Ornaments. The viewing of this sale will be in Baambrugge Rijksstraatweg 23