Lot Content
Global notice
COVID-19 Important notice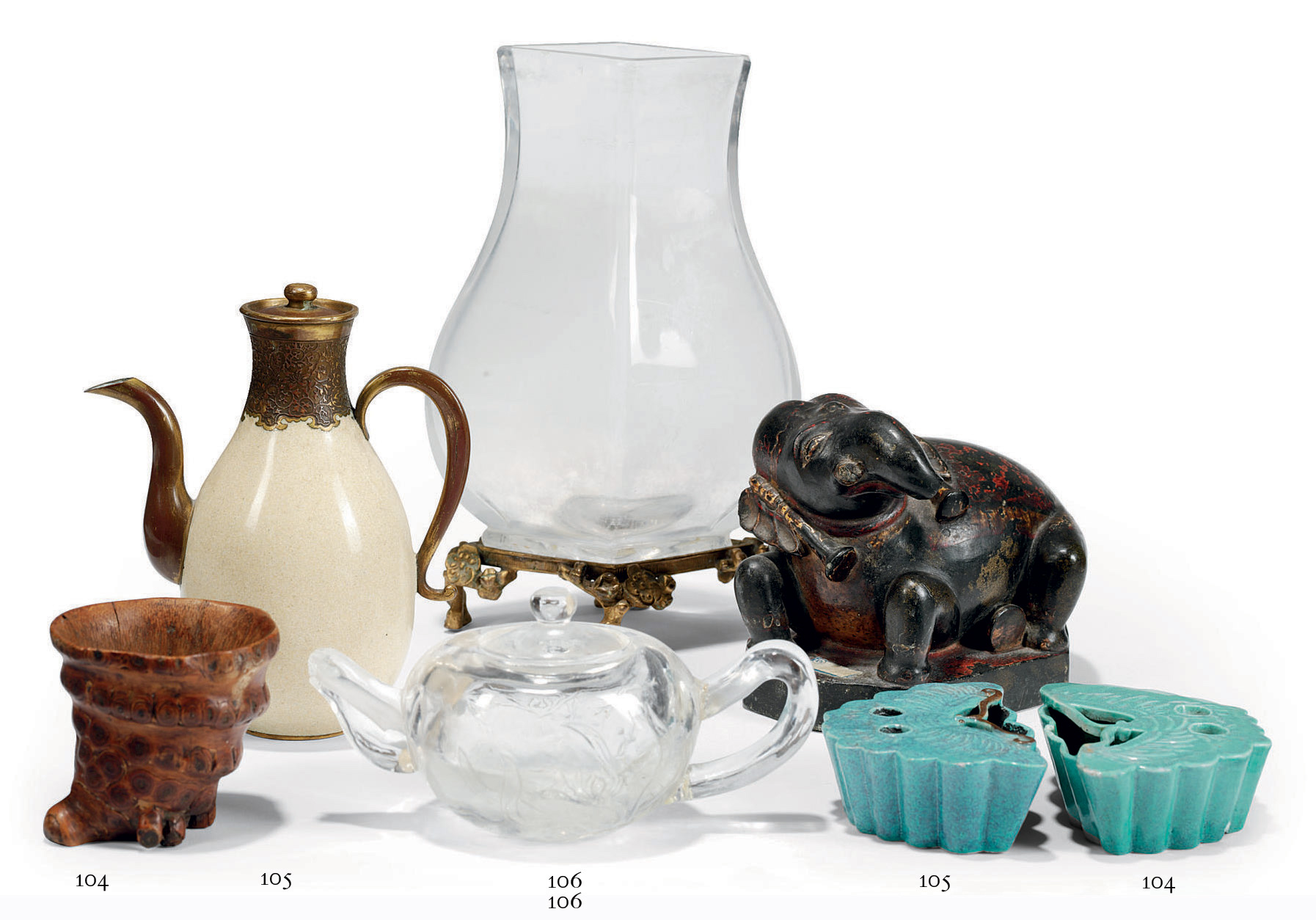 A CHINESE ROCK CRYSTAL FACETED VASE
19TH CENTURY
Details
A CHINESE ROCK CRYSTAL FACETED VASE
19TH CENTURY
The slightly compressed body supported on a short, straight-cut foot; together with a small rock crystal wine ewer, 19th century, the globular body finely carved with orchid sprays
The vase: 8¼ in. (21 cm.) high, elaborate gilt-bronze stand (2)

Provenance
The rock crystal ewer acquired from Spink & Son, London, 1970.

Sale Room Notice
Please note, in addition to the printed cataloguing, the rock crystal ewer is 19th century in date.

Brought to you by
Victoria Scott
Administrator
Check the condition report or get in touch for additional information about this
Condition Report
If you wish to view the condition report of this lot, please sign in to your account.
Sign in
View condition report
More from

Living with Design: The Collections of Walter Lees and Mr NC.