Lot Content
Global notice
COVID-19 Important notice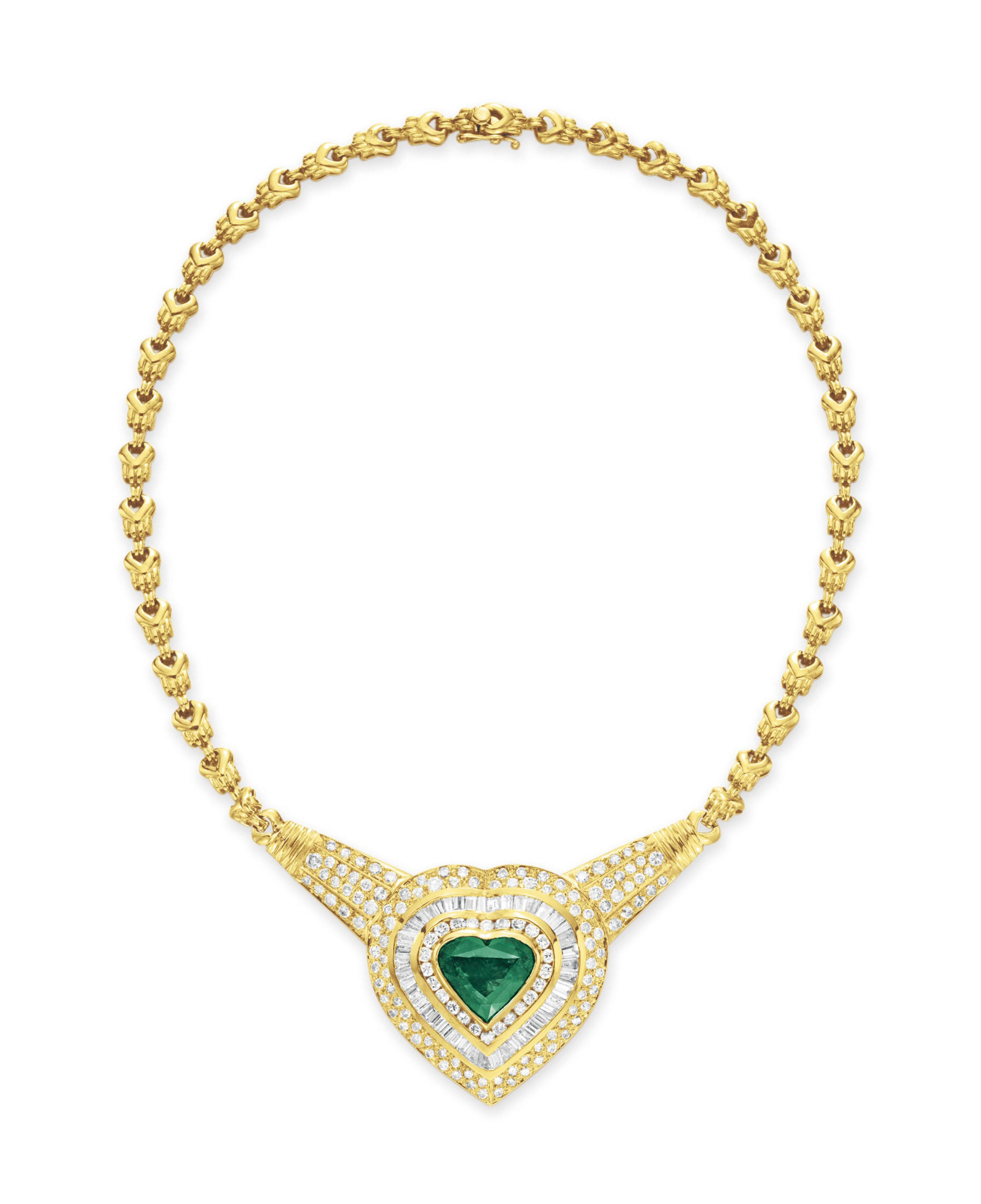 By registering to bid, you hereby agree that the c… Read more
The Collection of Elizabeth Taylor
A DIAMOND AND EMERALD NECKLACE
Details
A DIAMOND AND EMERALD NECKLACE
Set with a heart-shaped emerald, within a three-row circular-cut and tapered baguette-cut diamond surround, to the polished gold sculpted link neckchain, mounted in gold, 17½ ins.

Special Notice

By registering to bid, you hereby agree that the copyright, and any and all associated intellectual property and other rights for this item are exclusively retained by The Elizabeth Taylor Trust and/or Interplanet Productions, Ltd. Buyers of the Property will not receive the copyright or any related reproduction rights in the Property and all intellectual property rights are explicitly reserved by Seller and are freely exploitable by Seller in perpetuity. Furthermore, the use of Elizabeth Taylor's name, photograph or likeness may not be used relating to this item without the express written permission of The Elizabeth Taylor Trust and/or Interplanet Productions Ltd.
Brought to you by
Christie's Client Service
Exhibition Tickets Required
Check the condition report or get in touch for additional information about this
Condition Report
If you wish to view the condition report of this lot, please sign in to your account.
Sign in
View condition report
Lot Essay
Gift from Michael Jackson

More from

The Collection of Elizabeth Taylor: Jewelry (II)