Lot Content
COVID-19 Important notice
Read More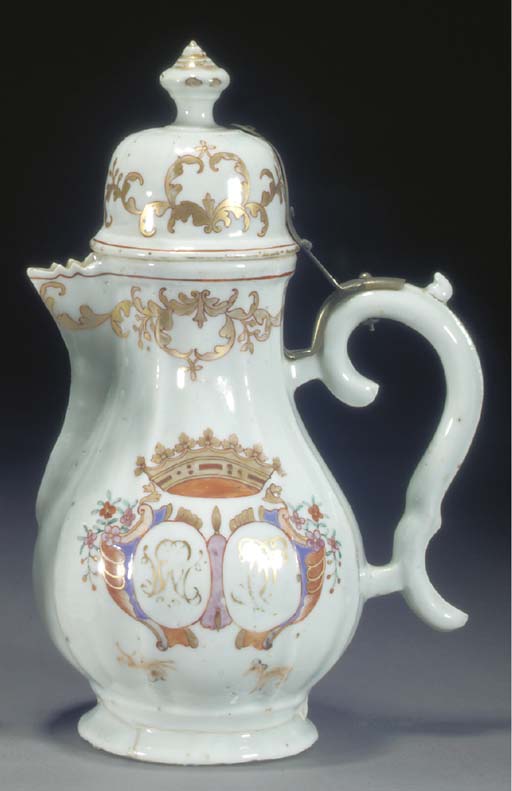 No VAT will be charged on the hammer price, but VAT at 17.5% will be added to the buyer's premium which is invoiced on a VAT inclusive basis
A FAMILE ROSE OCTAGONAL TUREEN AND RELATED COVER 18TH CENTURY
Details
A FAMILE ROSE OCTAGONAL TUREEN AND RELATED COVER 18TH CENTURY WITH DEER HEAD HANDLES AND FRUIT FINIAL, THE TUREEN DECORATED IN THE TOBACCO LEAF PATTERN, THE COVER WITH MOULDED POMEGRANATE FINIAL, PAINTED WITH SCATTERED SPRAYS OF PEONIES AND OTHER FLOWERS -- 12IN. (30.5CM.) WIDE. (MINOR RIM FRITS). SEE ILLUSTRATION.
Special Notice

No VAT will be charged on the hammer price, but VAT at 17.5% will be added to the buyer's premium which is invoiced on a VAT inclusive basis
Sale Room Notice
THE ILLUSTRATION FOR THIS LOT ON PAGE 65 HAS BEEN INCORRECTLY NUMBERED AS 276.

;
More From

Asian Decorative Arts