Lot Content
Global notice
COVID-19 Important notice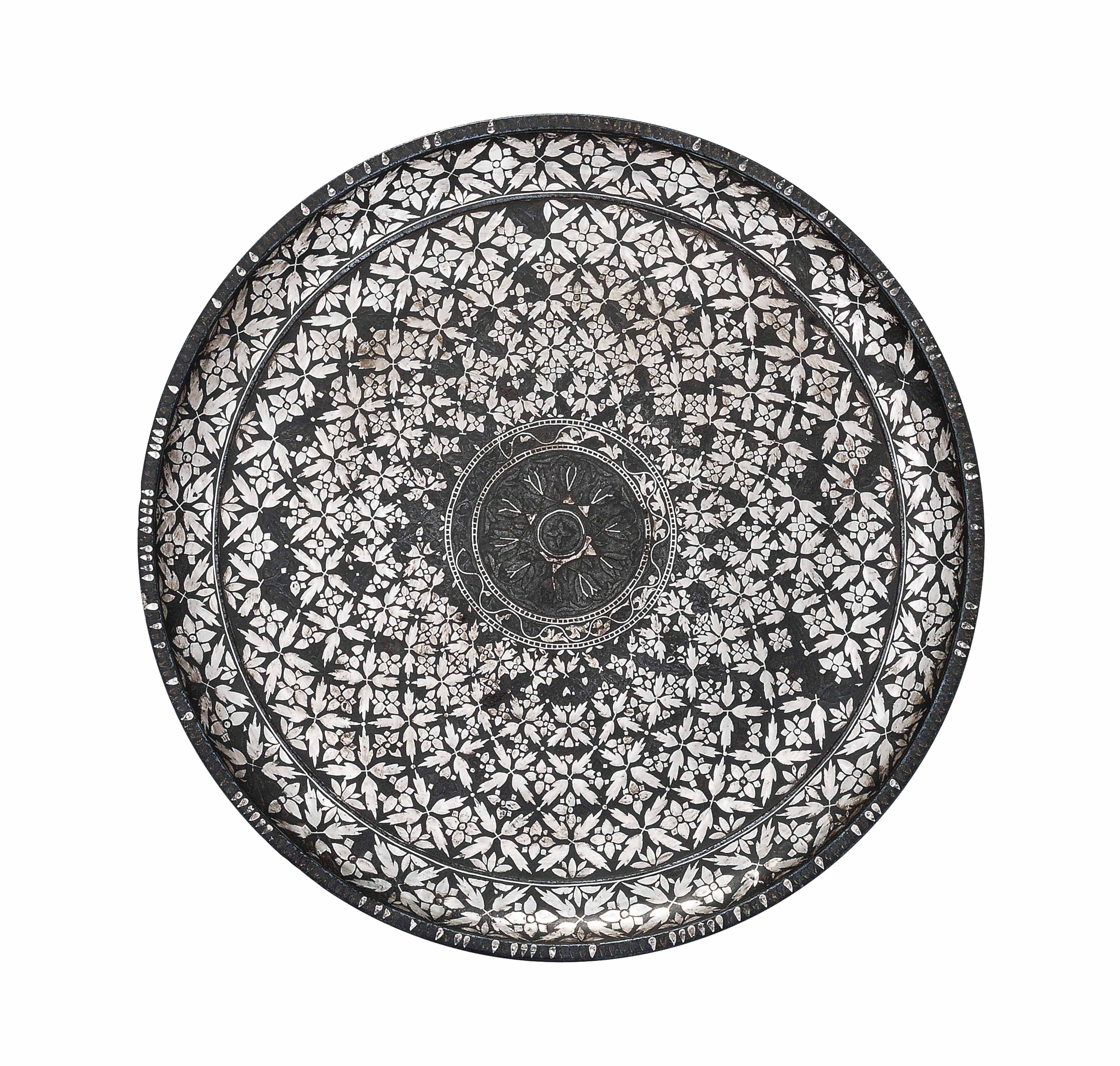 A FINE SILVER-INLAID BIDRI TRAY
DECCAN, CENTRAL INDIA, 18TH CENTURY
Details
A FINE SILVER-INLAID BIDRI TRAY
DECCAN, CENTRAL INDIA, 18TH CENTURY
Of rounded form with raised rim, the decoration with a central rosette formed by a garland of lotuses directly bordered with meandering vine, the tray inlaid with a growing lattice of four-petalled palmettes and rosette, the rim with drop-shaped buds, some inlay lacking
12¼in. (31.3cm.) diam.