Lot Content
COVID-19 Important notice
Read More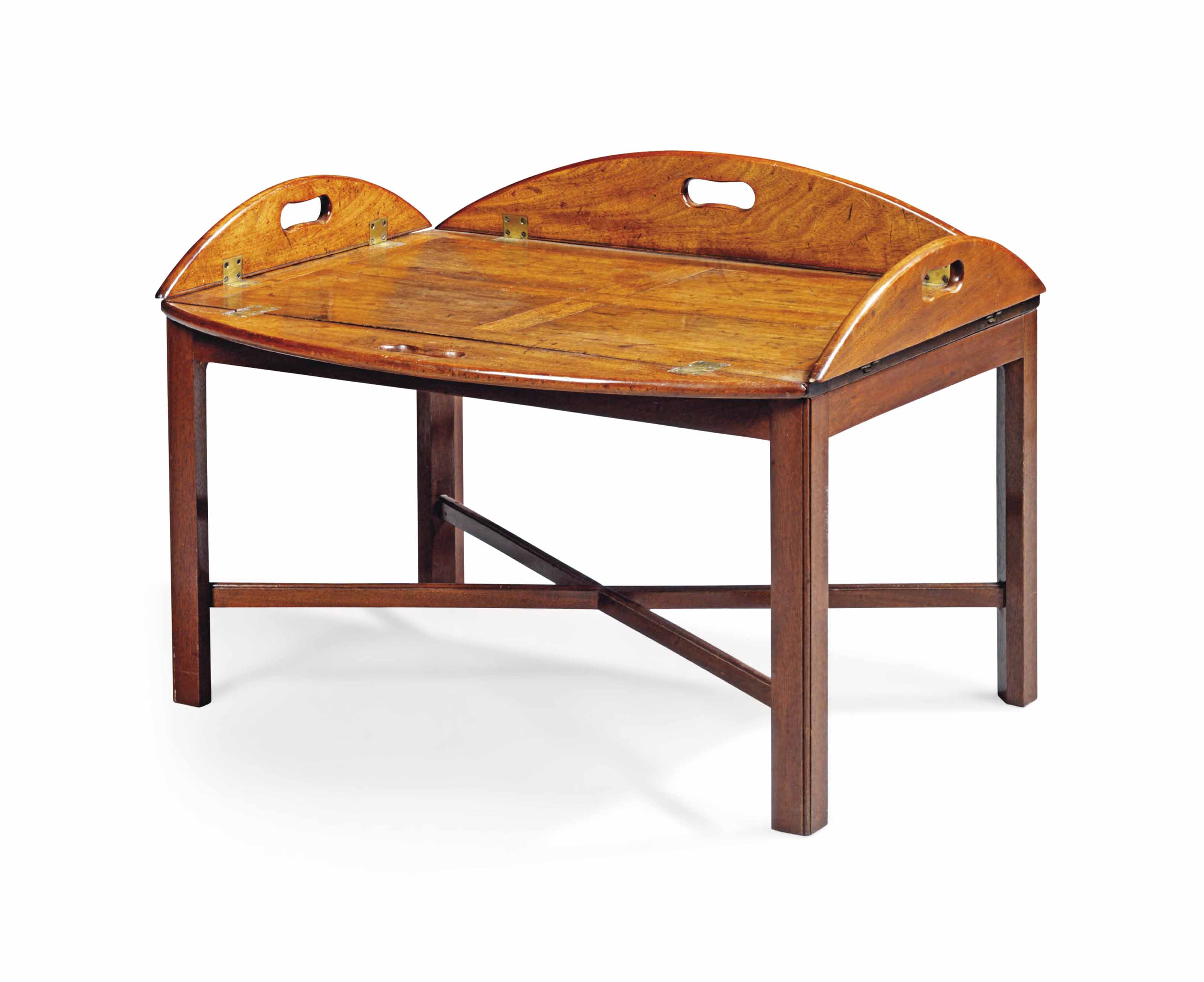 A GEORGE III MAHOGANY OVAL BUTLER'S TRAY
LATE 18TH CENTURY
Details
A GEORGE III MAHOGANY OVAL BUTLER'S TRAY LATE 18TH CENTURY Of panelled contruction, with hinged and pierced handles, on a later stand 17.12 in (45 cm.) high; 37 in. (94 cm.) wide; 29 in. (74 cm.) deep
Provenance
The Antique Home, Kensington, London, 29 June 1988 (£3,000).

Sale Room Notice
The estimate for this lot should be £700-1,000 and not as printed in the catalogue.


Please note that this lot should be marked with a red square in the printed catalogue and as such the lot will be removed to an off-site warehouse at the close of business on the day of the sale – free storage applies until 5pm on Tuesday 17th June 2014.

Brought to you by
Ciera Allen
Sale Enquiries
More From

Christie's Interiors