Lot Content
COVID-19 Important notice
Read More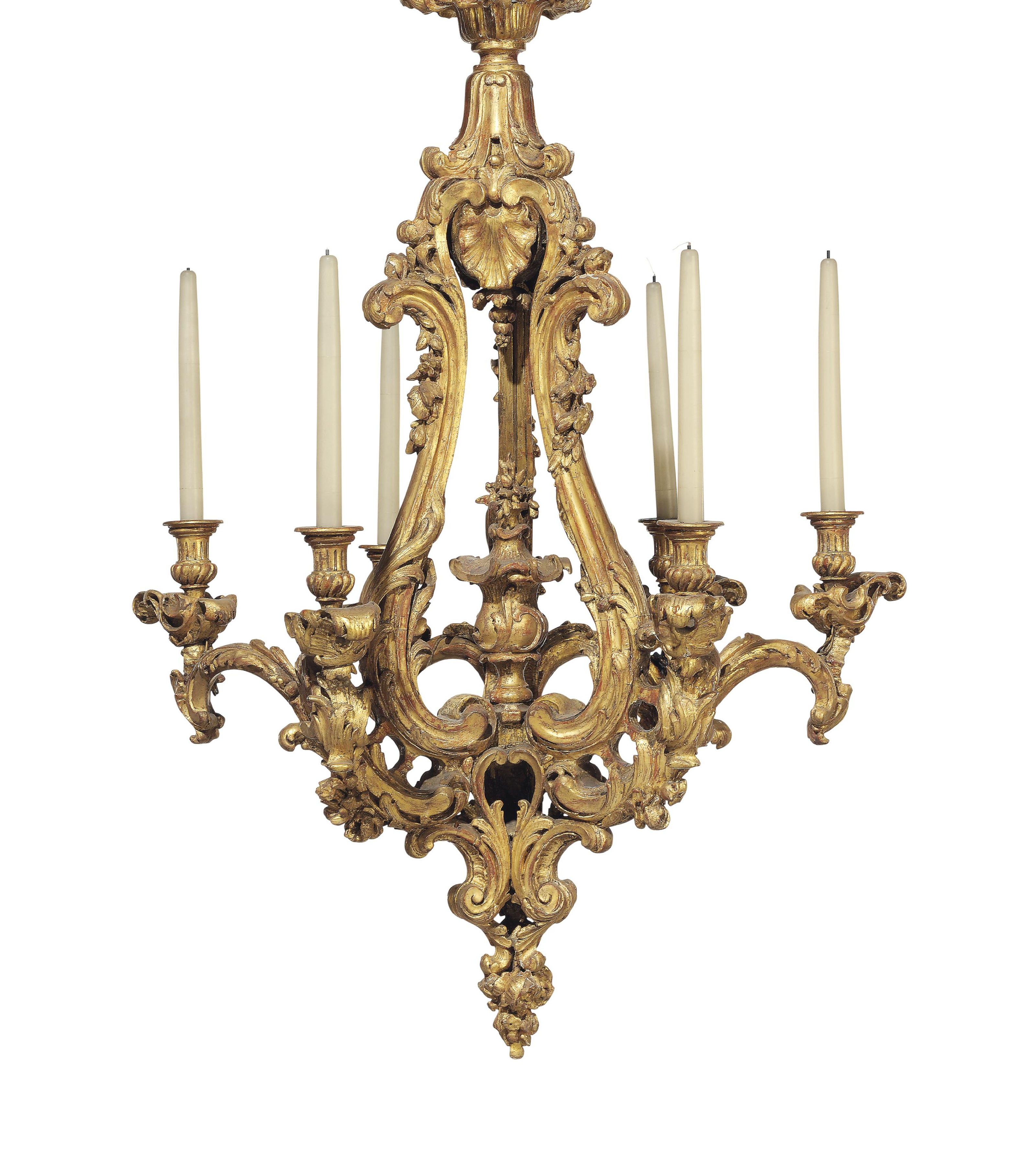 PROPERTY FROM AN ENGLISH PRIVATE COLLECTION (LOTS 121-125)
A GERMAN GILTWOOD SIX-LIGHT CHANDELIER
19TH CENTURY
Details
A GERMAN GILTWOOD SIX-LIGHT CHANDELIER 19TH CENTURY The pierced corona suspending a triform lyre-shaped body centred by an urn, issuing three pairs of branches, later fitted for electricity 38 in. (96.5 cm.) high; 27 in. (68.5 cm.) wide, approx.
Provenance
The late Michael Inchbald.
Brought to you by
Arne Everwijn
19th Century Pictures
Check the condition report or get in touch for additional information about this
Condition Report
If you wish to view the condition report of this lot, please sign in to your account.
Sign in
View Condition Report
More From

European Noble & Private Collections Including Fine Tapestries Part I