Lot Content
Global notice
COVID-19 Important notice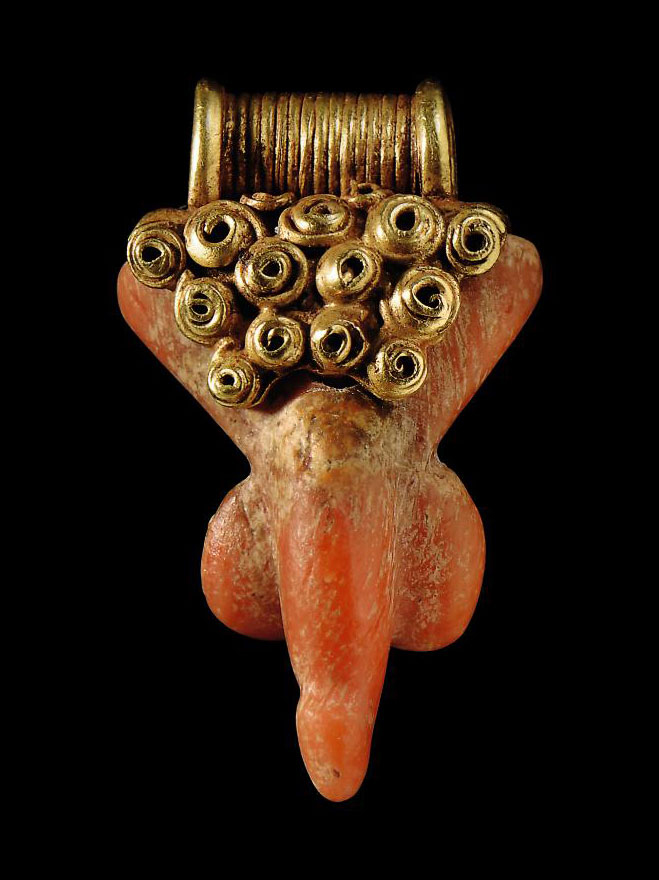 A GRAECO-ROMAN GOLD AND CORAL PHALLIC PENDANT
CIRCA 3RD-1ST CENTURY B.C.
Details
A GRAECO-ROMAN GOLD AND CORAL PHALLIC PENDANT
CIRCA 3RD-1ST CENTURY B.C.
The coral genitalia naturalistically modelled, capped with a gold coil tubular-shaped loop, the pubic hair below rendered in three rows of separately applied tight snail-like curls
7/8 in. (2.3 cm.) long

Provenance
European private collection, 1950s onwards.

Condition Report
If you wish to view the condition report of this lot, please sign in to your account.
Sign in
View condition report