Lot Content
COVID-19 Important notice
Read More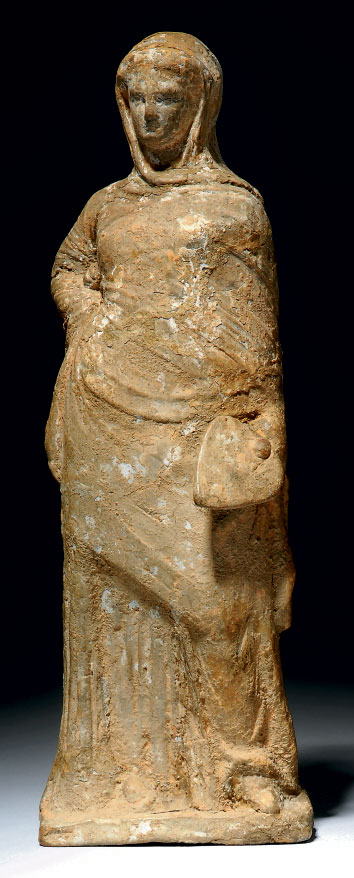 A GREEK TERRACOTTA FIGURE OF WOMAN
TANAGRA, CIRCA 3RD CENTURY B.C.
Details
A GREEK TERRACOTTA FIGURE OF WOMAN TANAGRA, CIRCA 3RD CENTURY B.C. Wearing long chiton and closely wrapped himation covering her head as a veil, holding a fan in left hand, circular vent hole at back 8½ in (21.5 cm.) high
Provenance
Collection of the Dutch composer, writer and multimedia artist Dick Raaijmakers (b. 1930); with Vecht Gallery, Amsterdam, 1973.

Brought to you by
Georgina Aitken
Head of Sale
Check the condition report or get in touch for additional information about this
Condition Report
If you wish to view the condition report of this lot, please sign in to your account.
Sign in
View Condition Report