Browse Lots
COVID-19 Important notice
Read More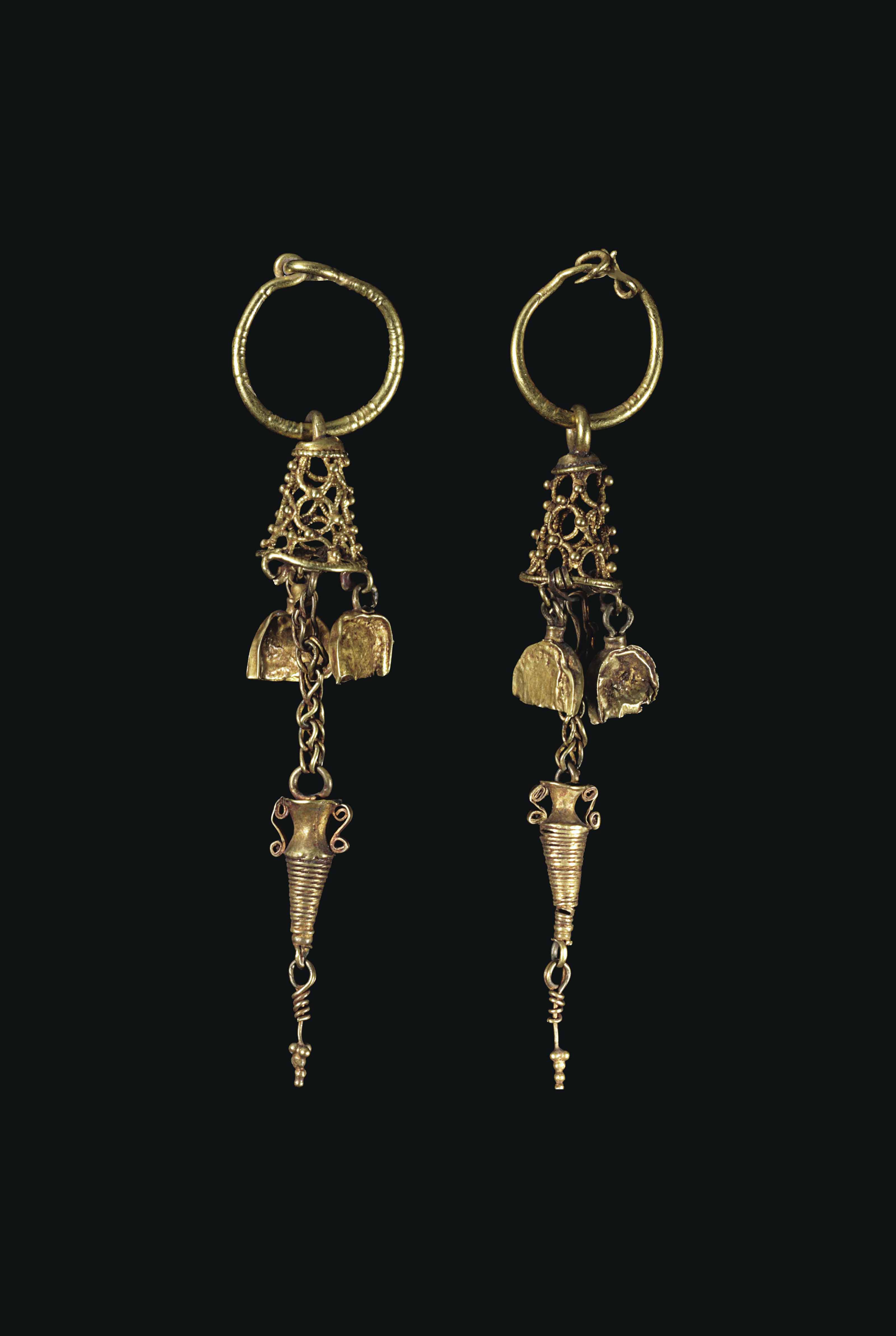 Property from a distinguished Canadian Collection
A PAIR OF NABATEAN GOLD EARRINGS
CIRCA 1ST CENTURY B.C.
Details
A PAIR OF NABATEAN GOLD EARRINGS CIRCA 1ST CENTURY B.C. Each formed from a plain annular earwire tapering to a hook-and-loop closure, threaded through a loop joined to a dome capping an openwork cone of beaded wire rings, a granule at the joins, a flat ring on the underside, with three loops from which suspend u-shaped bell pendants (two preserved on each), a flat bar bisecting the base of the cone with a loop from which suspends a length of loop-in-loop chain linked to a pointed amphora pendant, the neck formed of sheet, the body formed of coiled wire, tapering to a plain wire once threaded through a bead (now missing), and terminating in a cluster of granules, the vessel handles formed of voluted wire Longer: 2 5/8 in. (6.7 cm.) long (2)
Provenance
with Jacques Schulman, Amsterdam, 1974.

Condition Report
If you wish to view the condition report of this lot, please sign in to your account.
Sign in
View Condition Report
More From

Ancient Jewelry