Lot Content
Global notice
COVID-19 Important notice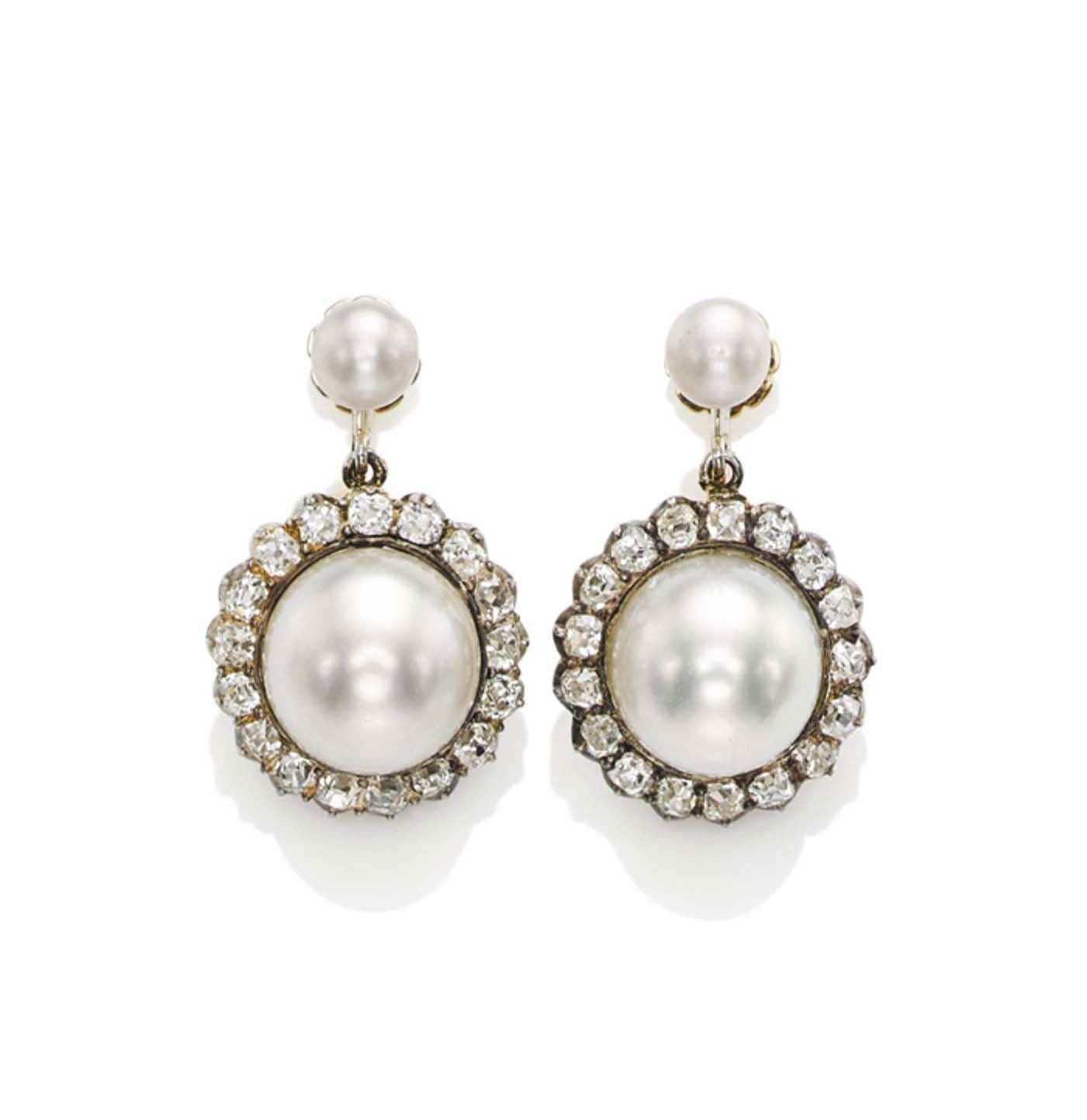 On lots marked with an + in the catalogue, VAT wil… Read more
A PAIR OF NATURAL PEARL AND DIAMOND EARRINGS
Details
A PAIR OF NATURAL PEARL AND DIAMOND EARRINGS
Each suspending a button-shaped natural pearl, weighing approximately 41.26 and 39.81 grains, within an old-cut diamond surround, to the pearl surmount, 2.5 cm, mounted in silver and gold
Accompanied by report no. 79249 dated 10 April 2015 from the SSEF Swiss Gemmological Institute stating that the two larger pearls are natural saltwater pearls.
Please note that the two smaller pearls have not been tested for natural origin.

Provenance
HRH Princess Hohenzollern-Sigmaringen, née Princess Josephine of Belgium (1872-1958)

Special Notice

On lots marked with an + in the catalogue, VAT will be charged at 8% on both the premium as well as the hammer price.
More from

Geneva Magnificent Jewels