Lot Content
COVID-19 Important notice
Read More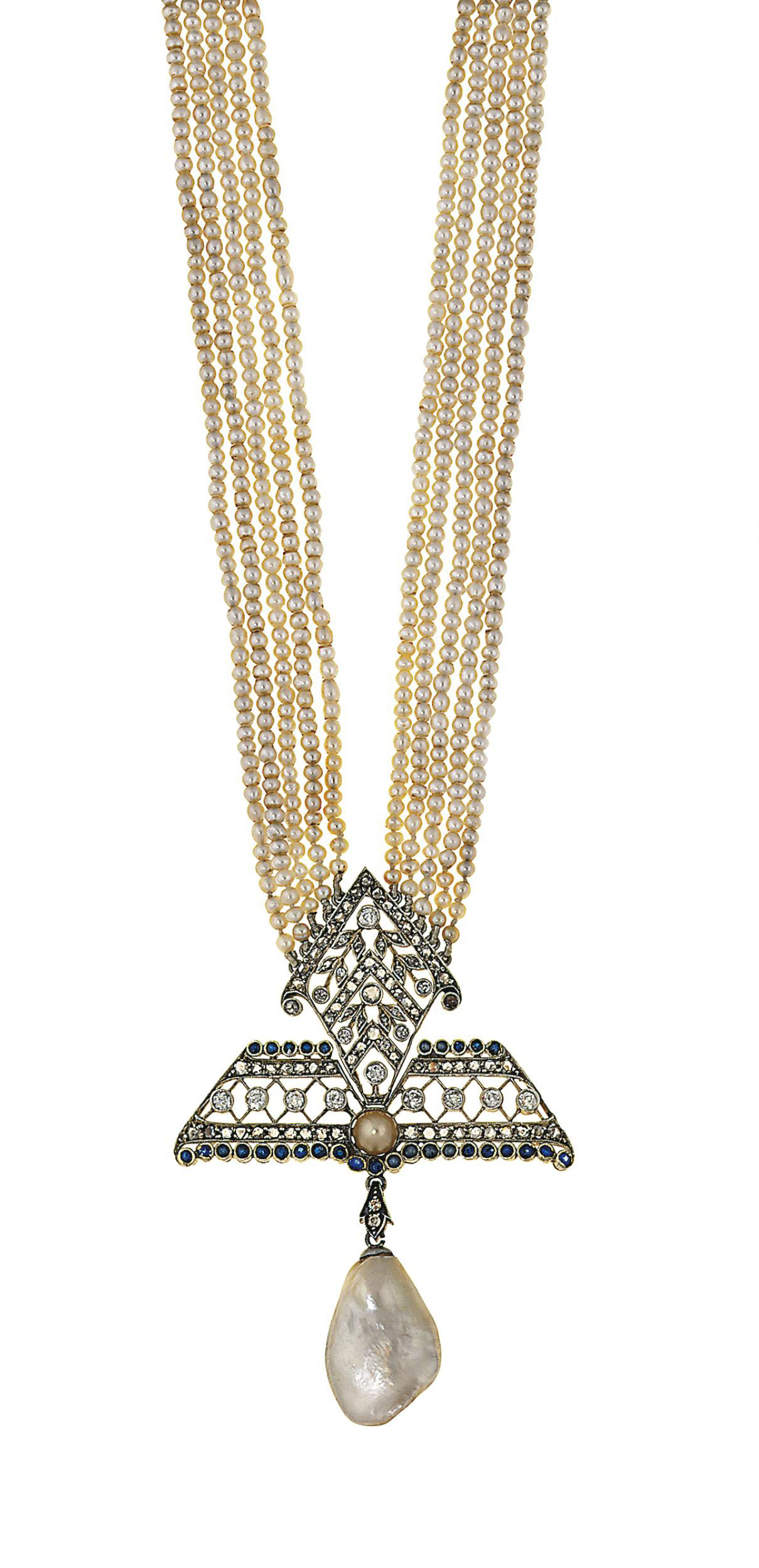 A pearl, sapphire and diamond necklace
Details
A pearl, sapphire and diamond necklace The five rows of seed pearls centering on a triangular openwork plaque, set with old brilliant and rose-cut diamonds and circular-cut sapphires, suspending a flattened baroque pearl drop, measuring approximately 6.4 - 14.3mm wide, 21-22mm long, to a diamond-set bar clasp, 42.5cm long Accompanied by report no. 06923 dated 27th December 2012 from The Gem & Pearl Laboratory, for the drop stating that the pearl was found to be natural, of saltwater origin.
Brought to you by
Check the condition report or get in touch for additional information about this
Condition Report
If you wish to view the condition report of this lot, please sign in to your account.
Sign in
View Condition Report